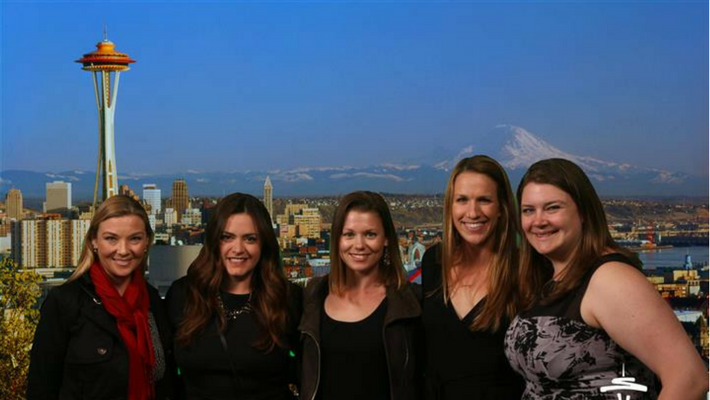 "Genetic counselor" is not just a job title, though it is one that I have been enormously proud to carry for the past 10 years.  In that time, I have come to primarily think of "genetic counselor" as a term which embodies a skill set.  Just like Liam Neeson in "Taken," we have a very special set of skills,  however, our skills allow us to take extremely complex genetic concepts and make them simple and digestible.
Understanding genetics is something more and more people are going to have to do more and more often, as our health care system moves towards personalized medicine.  Genetic counselors are, and will continue to be, the individuals saying "Yes, we can help, the information is here and we will help you retrieve it," but we are also the ones holding up a hand and saying, "Proceed cautiously, this treasure chest of information may actually be a Pandora's Box." 
Genetic counselors today work in a variety of settings.  We're in the laboratories, designing tests, helping interpret results, and ensuring clinicians are aware of the variety of test options available to them.  We're in hospitals, seeing patients of all ages, counseling them on their family histories and how genetic testing may or may not benefit them and their families; celebrating with them when the genetic test results provide relief, providing comfort when they do not.  We're in the communities, educating the public and providers alike as to the power of genetics, but also of its limitations.  We're in colleges and universities, educating not only the next generation of genetic counselors, but also physicians, nurses, and other medical professionals in training.  Yet no matter where we are, no matter what role we play, we utilize the same skills over and over again.
Interpreting Complex Information:  Being able to interpret the complexity of the human genome is not a skill the average person on the street, or even the average medical professional, possesses. But, whether it's the genetic counselor in the laboratory, pouring over a patient's raw data and making sense of what it means and what to report out, or the genetic counselor with that report in hand, attempting to explain to her patient what the results mean for a patient and their family,  it is essential. .
Communicating Effectively:  For the genetic counselor, understanding the information from a test is just step one.  Next, the counselor needs to be able to communicate that information effectively to whomever they are speaking, whether it is patient, a fellow health care professional, a member of the community, or anyone else.  If the implications of genetics and genetic testing go right over someone's head, a genetic counselor has not done their job properly.
Conveying Empathy: Genetic information can be enlightening, but it can also be potentially devastating.  Whether bad news is expected or not, whether an individual receiving test results experiences relief, guilt, anger, sadness, or any other of a host of emotions, the genetic counselor is there to help them process the information.  They are not there to judge, to lecture, or to pressure a course of action with the results; the counselor is there to help an individual or family understand and  accept the outcome, and to empathize with whatever emotions they are experiencing as a result.  Even the genetic counselor that no longer directly interacts with patients is still very aware of the impact their work will have and empathizes both with the patient and fellow genetic counselor delivering information.
Genetics may provide some answers about disease, but it cannot provide all the answers, nor are the answers it provides always crystal clear.  This is why having genetic counselors is crucial; our job – and for most of us, our passion – is to dispel the hype and the inflated promises, to clarify the murk of genetic test results as much as possible, to inform when there are real answers to be had, and to provide empathy and understanding.