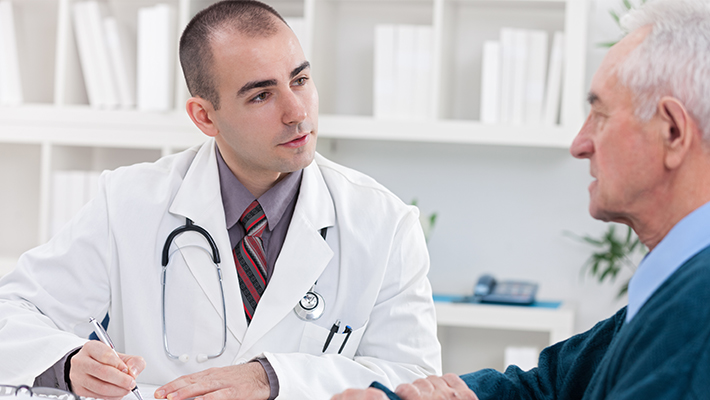 Summer has arrived, and with it comes our seasonal obsession with barbecues, ice cream, and other less-than-healthy (but delicious, nonetheless) food options. Most of us will just be putting our beach bodies in jeopardy with our overindulgence, but for a large portion of the population, there will something much greater at stake: a significantly increased risk for early coronary artery disease (CAD) due to a genetic mutation in one of several genes associated with familial hypercholesterolemia (FH). And for the vast majority of those affected, they don't even know they are at-risk.
FH causes increased low-density lipoprotein (LDL) in the blood and has an estimated prevalence of ~1 in 2501 in the U.S., which translates to roughly 1.3 million Americans. Of those, only 10% have a formal diagnosis1, meaning over a million people are not receiving the proper management and treatment needed to reduce their risk for CAD. Clearly, identifying these individuals is a public health concern, so much so that the Centers for Disease Control and Prevention (CDC) has included screening for FH as one of the organization's Tier 1 Genomics Applications.
But how could so many people have fallen through the cracks? Part of the problem is that the clinical presentation of FH can vary drastically. Many with a genetic mutation have only mildly elevated and/or transient LDL levels so they aren't diagnosed by their healthcare providers. In fact, a recent study from Geisinger Health System showed that 45% of those with FH variants had LDL levels below the established threshold for hypercholesterolemia (190 mg/dL)2. Because of this, FH can be mistaken for environmentally acquired high cholesterol in the general population. As more data emerges, it's becoming evident that simply checking LDL levels doesn't tell us the whole story, and that genetic testing is crucial to increase our understanding and address under diagnosis of FH.
Furthermore, through genetic testing and cascade screening of family members for FH, earlier diagnoses can be made and treatments started earlier, which can improve prognoses. One study demonstrated this by showing that low-dose statin therapies (drugs commonly prescribed to reduce cholesterol levels in the body) beginning in later childhood reduced the risk for CAD in FH patients to close to that of the general population1. Unlike most of the conditions we encounter in genetics, FH can effectively be "cured", but only if we identify and take action early enough.
So as you sink your teeth into a juicy hot dog at a big backyard barbecue this summer, consider that there may be another party-goer with undiagnosed FH in your midst. We believe through increased awareness and better screening, we can help to get them the care they need.  Learn more about genetic testing for FH, so that you can help identify patients and better guide treatment.
Nordestgaard BG et al. Familial hypercholesterolaemia is underdiagnosed and undertreated in the general population: guidance for clinicians to prevent coronary heart disease : Consensus Statement of the European Atherosclerosis Society. Eur Heart J 2013; 34(45):3478-3490.
Abul-Husn NS et al. Genetic identification of familial hypercholesterolemia within a single U.S. health care system. Science 2016; 354(6319).
Khera AV et al. Diagnostic yield and clinical utility of sequencing familial hypercholesterolemia genes in patients with severe hypercholesterolemia. J Am Coll Cardiol 2016; 67(22):2578-2589.