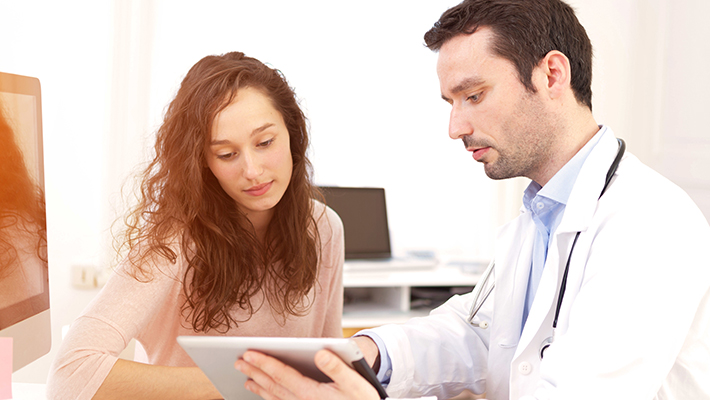 As a genetic counselor, creating a family history is one of my greatest tools for clinical practice. It helps me assess an individual's risk for a particular genetic condition, establish rapport with my patient, and educate on the features and variability of a genetic condition. For many years, family history was a manual process, where stencils were my primary drawing tool and computer programs and publishing tables were my primary companions for risk assessment. However, as technology positioned itself at the center of our daily routines and work environments, it felt natural to transition my clinical practice towards using electronic tools for family history intake and risk assessment.
Trading in my stencil for a mouse involved a learning curve. The various risk assessment programs within an integrated platform required a deeper understanding of how different database fields come together to compile a successful risk assessment. Once I was on the downslope of the learning curve I experienced substantial benefits in my clinical practice while maintaining the core values and principles of family history intake and risk assessment. Instead of building rapport with my patients while gathering family history on paper, I'm able to build rapport while working with patients directly using a computer to display their family history information so that they can confirm the accuracy of the data in an efficient and convenient manner.
Additionally, electronic tools for risk assessment like Progeny have made my practice more comprehensive. In addition to helping me perform individualized risk assessment for my patients, these tools help me easily identify family members who would benefit from high-risk breast screening. The use of electronic tools in my clinical practice shifted in how I spend my time during each patient session. The time that was previously allocated for collecting family history is now spent setting mutual goals for the consultation and gives me the chance to assess my patient's perception of genetics and how it fits in with their health beliefs and decision-making process. The transition to Progeny has also reduced consultation times at our clinical practice for new patients from 90 to 60 minutes, thus increasing the capacity of our clinic. Moreover, the time that I previously spent on documentation has dramatically decreased by using a comprehensive platform that develops ~90% of my consultation notes from pre-populated fields and pre-set consult note templates.
The transition to electronically collecting family history has empowered my patients as healthcare consumers. In a healthcare market that continues to engage patients as drivers of their medical care, it is important to equip individuals with the appropriate tools for family history intake. As geographical distance is no longer a barrier for families to share health information, there is a movement towards increasing health history awareness. Electronic family history intake and risk assessment can help individuals record and update family history information over time while engaging their healthcare providers as partners in their care.  Overall, the use of electronic tools in managing cancer genetics family and health history data has had a profound impact on my workflow and clinical practice. I look forward to continuing the use of electronic tools for family history intake and risk assessment while empowering my patients to become their own health advocates.