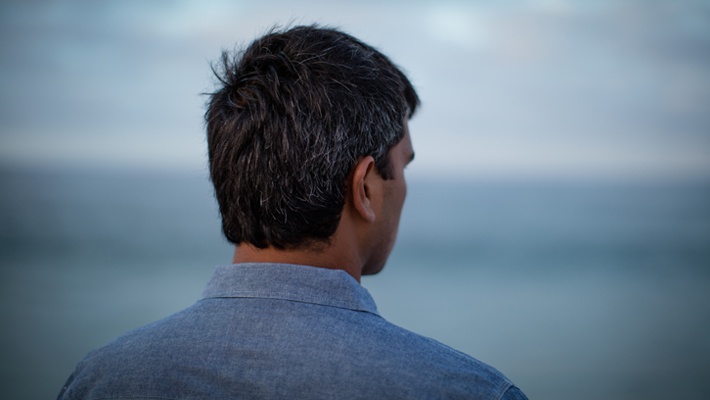 Breast cancer in men may be rare in the average population, but is far more common in people with an underlying genetic predisposition. Finding a cancer gene mutation in a man with breast cancer can drastically impact medical management for him and his family members (who may otherwise not be screened for the disease).
Current guidelines recommend testing for BRCA1/2 mutations in anyone with a personal or family history of male breast cancer (MBC).1 However, genetic predisposition to MBC, particularly beyond BRCA1/2, is still not well understood.2 This makes accurate medical recommendations challenging for healthcare providers in the clinic. 
Why This Matters
This represents the largest reported study of men with breast cancer undergoing multi-gene panel testing, and offers new insights into predisposition genes.
A Study to Better Define Cancer Risks
New research aims to better define predisposition genes that contribute to MBC, and also better outline the utility of germline multi-gene panel testing (MGPT) to explain the cause of MBC.
Researchers at Ambry Genetics, Huntsman Cancer Institute, Mayo Clinic and University of California, Irvine collaborated to study more than 700 MBC patients (n=708) over three years. All remaining after study exclusions had a variety of germline MGPT performed at Ambry. Analysis and diagnostic yield were limited to 512 men whose MGPT included 16 breast cancer susceptibility genes.
 Key Study Results
18.1% of men with no prior BRCA1/2 testing were found to have a breast cancer gene mutation (with 1.1% carrying mutations in two different genes)
Most common were BRCA2 and CHEK2 mutations
BRCA2, CHEK2 and PALB2 mutations were associated with a significantly increased risk of MBC
For men with/without gene mutations, the average age at their MBC diagnosis was similar
CHEK2 1100delC carriers had a significantly lower age at their MBC diagnosis
For men with/without mutations, no significant differences were observed between those with a history of additional primary cancers and those with a family history of MBC
Mutation carriers with multiple primary breast cancers all had BRCA2 mutations
Several mutations also identified significant risks for breast and ovarian cancer in women
Points for Your Practice
Men with CHEK2 1100delC mutations may warrant earlier surveillance and/or a higher index of suspicion for MBC at a younger age
Results supported current NCCN® guidelines that recommend genetic testing for MBC patients, regardless of age at diagnosis or other clinical history
Men with multiple primary cancers may warrant first-line BRCA1/2 germline testing
Identification of pathogenic variants in MBC patients allows for testing at-risk family members and subsequently adjusting their medical management
Lead author Mary Pritzlaff, MS, CGC, Genetic Counselor at Ambry, offered, "We at Ambry were excited to work with our collaborators to demonstrate that genes other than BRCA1/2 play a significant role in inherited male breast cancer. We believe this work confirms suspicions clinicians have had for a long time that, even if a man with breast cancer tests negative for BRCA1/2 mutations, he could still have a risk of carrying a genetic predisposition. Our study findings will help ensure that men with breast cancer and their family members get the most appropriate and comprehensive medical management."
 These data suggest that all patients with MBC – regardless of their age at diagnosis, history of multiple primary cancers or family history – should be offered MGPT. These findings also support CHEK2 as a MBC susceptibility gene.
 Read the research here.
 References:
NCCN Clinical Practice Guidelines in Oncology (NCCN Guidelines®). Genetic/Familial High-Risk Assessment: Breast and Ovarian. V2.2016. Available at nccn.org. Accessed September 22, 2016.
Sousa B, et al. An update on male breast cancer and future directions for research and treatment. Eur J Pharmacol. 2013 Oct 5;717(1-3):71-83.