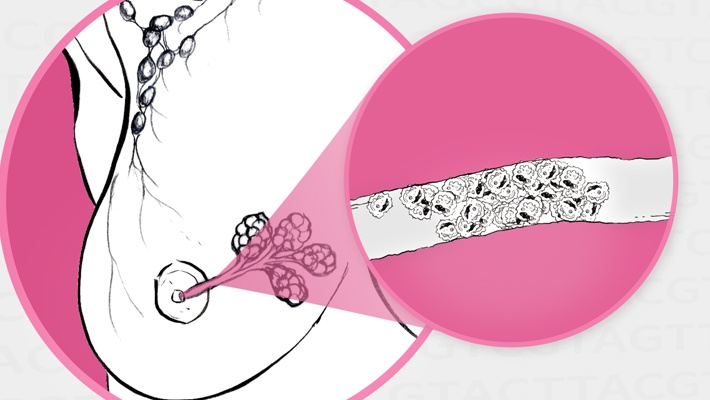 In 2016, it is estimated that 246,660 new cases of breast cancer will be diagnosed in women and 2,600 cases in men and out of those cases, only about 5-10% will be hereditary. The most common cause for hereditary breast cancer cases are due to mutations in the BRCA1 and BRCA2 genes.
Thanks to recent research at Ambry, it is now known that germline mutations in the BRCA2 gene, most commonly linked to hereditary breast and ovarian cancer, may also show a connection to primary brain tumors. The research was recently presented by Michelle Jackson, genetic counselor and Oncology Product Manager at Ambry Genetics, during the National Society of Genetic Counselors annual education conference.
"BRCA2 mutation carriers may present with [primary brain tumors], which could have important implications for the provision of genetic counseling and test selection," Jackson said in a GenomeWeb article.
Research conducted by these authors retrospectively reviewed genetic test results of 364 people with primary brain tumors who underwent a hereditary cancer panel at Ambry.  Of these 364 people, 52 (14.3%) had germline mutations in 18 different genes. Out of this group, 21.2% or 11 people had a germline BRCA2 mutation.
Since breast and ovarian cancer associated with BRCA mutations can metastasize to other areas of the body, like the brain, Jackson's research looked to see if there were other cancers diagnosed prior to their primary brain tumor.  Seven or 11 people only had a brain tumor diagnosed with at the time of testing, indicating that the association between primary brain tumors and BRCA2 mutations could carry weight. The research findings may expand the spectrum of tumors associated with BRCA mutations, however, further research is needed to confirm this association and determine clinical implications.
 "Previously, brain tumors were thought to be mostly sporadic (not hereditary) and I think now, looking at this data in this way, we're finding that's not the case," said Jackson. "There is little known about the true scope of germline mutations and the association with primary brain tumors.  The possibilities of discovery in this area are endless and the opportunity to help patients and their families is inspiring."
Through their big data sharing program, AmbryShare, Ambry provides researchers and clinicians with the opportunity to understand this type of unforeseen connection that continues to push the genetic testing community one step closer towards understanding human disease.