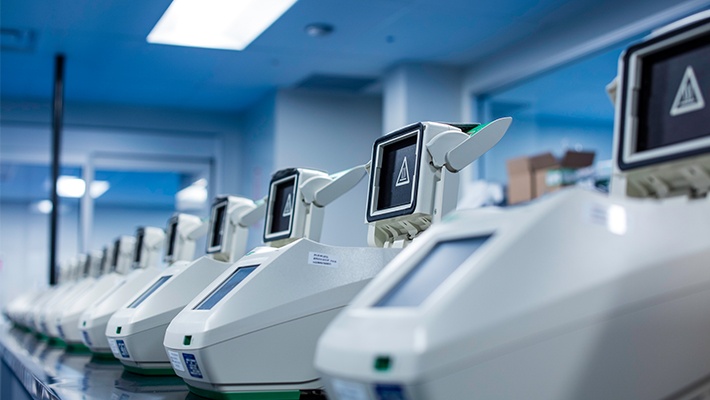 As anyone in the genetics field knows, things change quickly. New genes are being discovered, new technology is being adopted and new tests are being offered daily. It's hard to keep up. But last Thursday, a new Ambry Genetics scientific publication in The Journal of Molecular Diagnostics justified Ambry's ongoing commitment to something important to clinicians and patients: accuracy in genetic testing.
Ambry's study of 20,000 cases submitted for hereditary cancer testing (the largest number to date) demonstrated that Sanger sequencing confirmation of next generation sequencing (NGS) variant calls is essential to achieve optimal sensitivity and specificity. Eliminating this step sacrifices accuracy and quality in test results.
If Sanger confirmation is not utilized in addition to NGS, the data showed that 1.3% of mutations identified would be reported as false positives. A laboratory could control its bioinformatics pipeline to eliminate these false positives, but that would result in missing 2% of real mutations.
Overall, the study identified conservative thresholds that a laboratory can use to determine when Sanger confirmation is necessary. When those thresholds are not met, Sanger sequencing must be done to ensure quality results.
There is ongoing debate about the need for confirming variants detected by NGS with a secondary technology like Sanger sequencing confirmation. Data reported thus far has been severely limited by the use of small data sets. There also are no specific guidelines on how diagnostic testing laboratories should incorporate confirmatory methods. The published data set of 20,000 cases offers evidence to draw stronger conclusions and validates Ambry's practice of taking extra steps to ensure test quality.
"Ambry will never sacrifice quality to save money. The true false positive rate of an assay cannot be determined from running a few hundred samples during validation. Our data clearly show that if you do not perform Sanger confirmation you will either report out false positives or will miss more than 2% of real mutations," said Ambry CEO and study author, Aaron Elliott, PhD.
The next time you hear about a "zero false-positive" rate in a genetic test, think for a moment. That could really mean that the accuracy of that test's result is compromised by as much as 2%.
To learn more about Ambry's quality and approach to Sanger sequencing confirmation, please visit here.