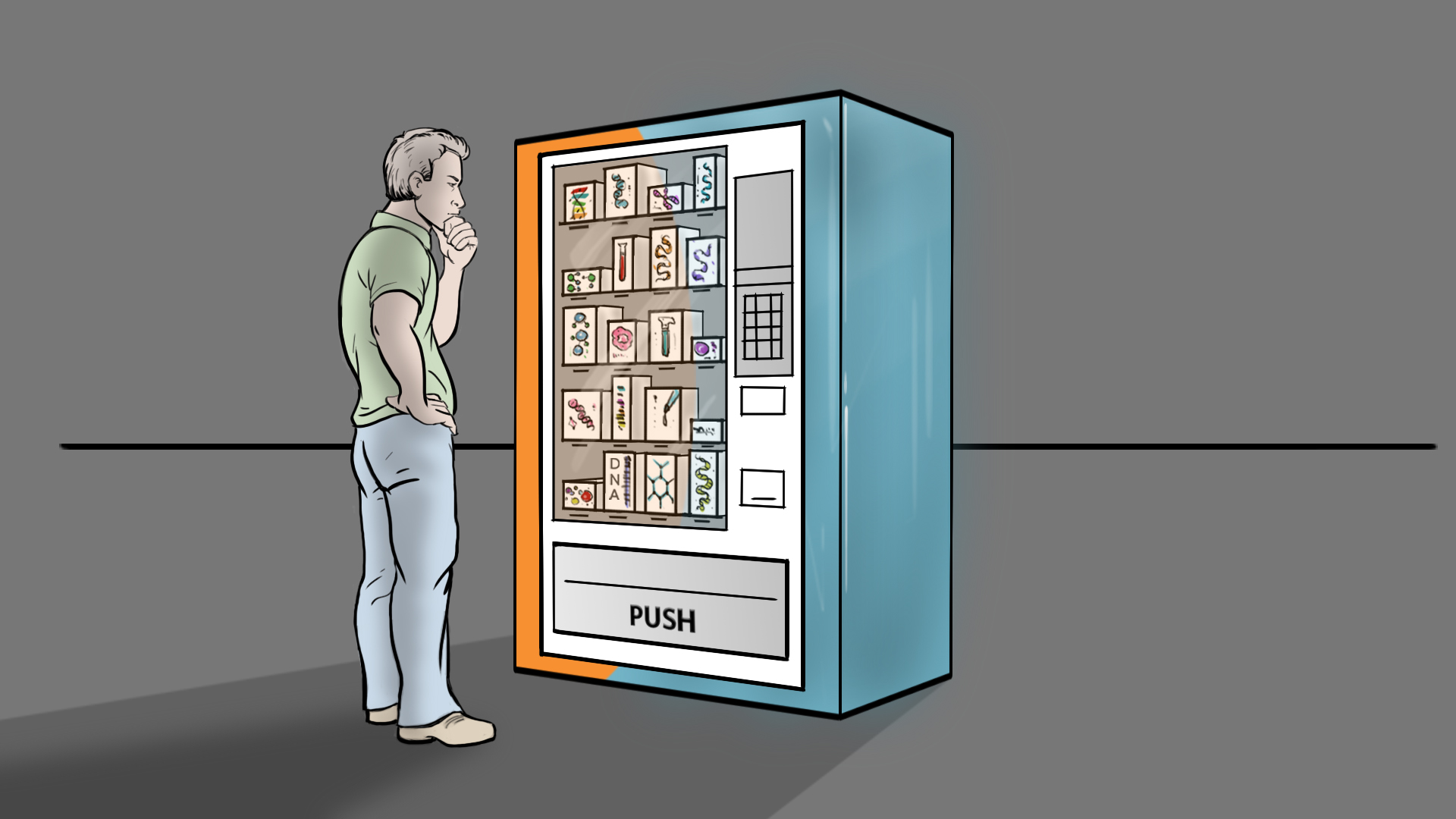 Our DNA tells a story — it tells us who we are. With advancements in genetic testing and an increased awareness in personalized healthcare, interest in direct-to-consumer (DTC) testing is on the rise. DTC genetic testing companies have made limited genetic testing for the general population readily accessible to healthy individuals. However, the U.S. Food and Drug Administration (FDA) have approved only a small subset of health-related results that DTC companies can provide. 
DTC testing is not intended to diagnose medical conditions, but rather provides carrier status and, at most, provides information about the probability of developing some diseases. In addition, guideline-setting genetics professional organizations, such as the American College of Medical Genetics (ACMG) and the American Society of Human Genetics (ASHG) caution individuals when purchasing DTC tests, citing limitations in analytical validity and result interpretation.1,2
While the FDA restricts the type of health-related information DTC companies can report, many DTCs offer consumers the option of purchasing or downloading their raw genotyping data, which include findings in many genes throughout the genome. This may include alterations that occur in genes associated with certain genetic disorders for which there are surgical and other interventions available. The raw data is usually accompanied by a disclaimer that the information is not meant for medical use; however this data can be misinterpreted as a diagnostic finding and individuals may feel a sense of urgency for medical follow-up.
Ambry Genetics often receives clinical confirmation testing of DTC genetic test results. Many of these orders request confirmation of an alteration reported in the raw data, and we frequently observe errors in the DTC results. We investigated how often confirmatory testing at Ambry revealed a false positive within a DTC result. From our internal cohort, we identified 49 patient samples with alterations previously identified by DTC testing. The confirmatory tests were run on Sanger sequencing or Next-generation sequencing (NGS), and 60% of the alterations were confirmed, while 40% were not confirmed. In other words, 40% of the alterations discovered by DTC tests were actually false positives. The majority of the false positive results came from raw data files. In addition, some findings reported by DTC testing were listed as risk-associated variants, which cause false alarms since they are actually classified as benign polymorphisms, or not disease causing by Ambry and other laboratories that perform routine clinical diagnostics for medical professionals. This information was shared in a scientific poster at the 2017 ACMG meeting.3
Genetic testing needs to be interpreted by a qualified healthcare professional within the context of other factors including personal and family medical history.
The limitations in raw genotyping data currently distributed by DTC companies demonstrates the importance of confirming DTC results in a quality clinical laboratory that is well-versed in complex alteration detection and classification. DTC genetic testing can benefit patients by creating awareness of individual and familial genetic risks and by empowering patients to make informed healthcare decisions. While having access to their raw genotyping data can empower patients, this type of information can also be inaccurate and misinterpreted. Genetic testing needs to be interpreted by a qualified healthcare professional within the context of other factors including personal and family medical history.  The bottom line: DTC testing for at-risk patients should be accompanied by confirmatory testing and appropriate clinical management by a qualified healthcare professional.
For more information about our research and collaboration, click here.
 
References:
1. Direct-to-Consumer genetic testing: a revised position statement of the American College of Medical Genetics and Genomics
2. ASHG Statement on Direct-to-Consumer Genetic Testing in the United States
3. False Positive Results Reported by Direct-To-Consumer Genetic Testing Highlight the Importance of Clinical Confirmation Testing for Appropriate Patient Care