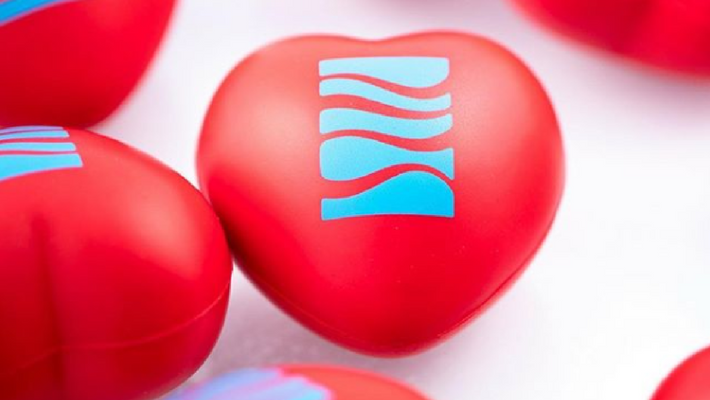 From consumers, to physicians to genetic counselors, the importance of heart health is taking center stage in genetics. Clinicians from all specialties are recognizing the benefits of cardiovascular genetic testing; inherited arrhythmias, cardiomyopathies, thoracic aortic aneurysms, and familial hypercholesterolemia are becoming more commonly discussed and debated. This is good news since the information uncovered by genetic testing can help shape medical management and impact patient care.
Throughout 2017, Ambry attended several conferences centered on cardiac health, from the heavily attended Heart Rhythm Society and American Heart Association shows to the smaller American College of Cardiology state meetings. From all of them, one thing is clear: genetics are becoming the focus of more sessions, and physicians are asking a lot more questions. There is an increased desire and willingness to learn more, from general cardiovascular topics to more in-depth, complex issues.
Earlier in the year, Ambry, a pioneer in genetic testing saw an increase in cardiovascular genetic testing, updated our cardio panels in response to clinician needs.  The CustomNext-Cardio test panel now includes 106 genes and the FHNext and TAADNEXT added deletion/duplication analysis for select genes.
These panel updates offer our customers more options to better serve their patients. Updates to our FHNext panel, which can diagnose familial hypercholesterolemia, have come at a good time, with lipid disorders dominating the news at many conferences and symposiums. The rise of PCSK9 inhibitors is becoming a mainstay topic at the key cardiology shows. Ambry sponsored the talk, "Genetic Testing for Familial Hypercholesterolemia: Has Its Time Finally Arrived?" presented by leading preventative cardiologist Alan S. Brown, MD at the American College of Cardiology session in Washington D.C. Interest in FH is high and the trend will continue on this important underdiagnosed disease.
Ambry also sponsored the lecture, "Diagnostic, Prognostic, and Therapeutic Implications of Genetic Testing in Cardiomyopathies and Channelopathies", presented by Michael J. Ackerman, MD, PhD at the Heart Rhythm Society conference in Chicago. Again, the high interest in cardiovascular genetic testing shows us there is a clinical need for more information and more comprehensive testing.
The genetic testing industry is going through rapid changes, with discoveries occurring every day.  As cardiovascular testing becomes more accessible to people worldwide, interest and demand will increase.  With one of the largest cardiovascular test menus in the industry, Ambry will continue to invest in its cardiology portfolio, and continue to be a leader in the precision medicine arena, bringing answers to patients everywhere.