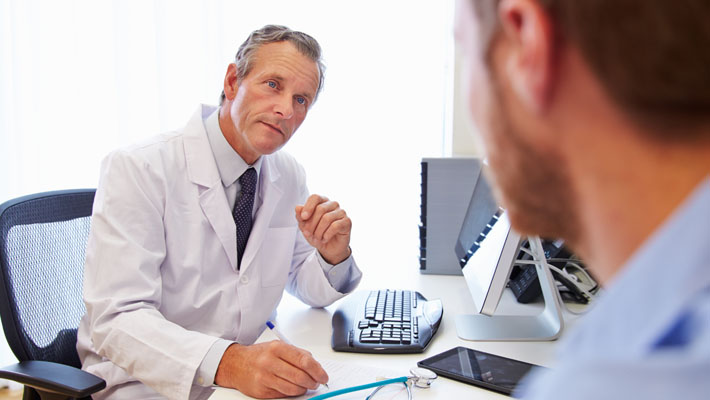 Summer is half over and the start of school is around the corner.  For many, the end of summer is characterized by last minute vacations, trips to your local retail stores and back to school sales.  This time of year also serves as a reminder of the role genetic counselors' play in educating our peers, students and colleagues[1].
Non-genetic practitioners face the challenge of time constraints with patients, while effectively addressing patients' physical, mental and emotional health.  Throw in the additional challenge of keeping current with the evolving field of genetics, and genetic testing often falls to the bottom of the priority list. Hypertrophic cardiomyopathy (HCM), which affects 1 in 500 individuals, is a classic example highlighting the underutilization of genetic testing amongst non-genetic clinicians. Genetic counselors can become better educators by being aware of the most common provider objections to utilizing genetic testing. 
Identifying patients: "A large proportion of my patient population is elderly."
HCM is defined by the presence of unexplained left ventricular hypertrophy (LVH).  Age of onset and clinical presentation varies greatly, even within families, adding a layer of complexity to the disease[2].  The Heart Rhythm Society and Heart Failure Society of America recommend ALL HCM patients are provided with the option to undergo genetic testing[3] [4].
Researchers at Mayo Clinic recently developed a phenotype-based genotype prediction scoring system which takes into account factors such as age, maximum left ventricular wall thickness, septal shape and family history to determine the likelihood the patient carries a pathogenic variant[5].
Understanding the benefits: "Genetic testing does not change the medical management of my patient."
While it is true genetic test results may not alter the patient medical management, the benefits of genetic testing reach beyond the proband.  Identification of a pathogenic variant allows for screening at-risk family members resulting in appropriate medical management, counseling and prevention of sudden cardiac death2.  
"The cost of genetic testing is too high."
Many of our colleagues are operating under the wrong impression that the cost of genetic testing is unaffordable. Not only has insurance coverage for HCM testing improved with the development of professional society guidelines, but the cost of panel testing has decreased with improved technology.
As we look forward to the back to school season, I encourage genetic counselors to look for opportunities to educate their local colleagues about genetic testing for HCM so that more patients can receive the potentially life-saving benefit it brings.
---
[2] Cirino AL, Ho C. Hypertrophic Cardiomyopathy Overview. 2008 Aug 5 [Updated 2014 Jan 16]. In: Adam MP, Ardinger HH, Pagon RA, et al., editors. GeneReviews® [Internet]. Seattle (WA): University of Washington, Seattle; 1993-2018. Available from: https://www.ncbi.nlm.nih.gov/books/NBK1768/
[3] Ackerman et al. HRS/EHRA expert consensus statement on the state of genetic testing for the channelopathies and cardiomyopathies this document was developed as a partnership between the Heart Rhythm Society (HRS) and the European Heart Rhythm Association (EHRA). (2011.) Heart Rhythm,8(8), 1308-1339. DOI: 10.1016/j.hrthm.2011.05.020.
[4] Ray E. Hershberger, Michael Givertz, Carolyn Y. Ho, Daniel P. Judge, Paul Kantor, Kim L. McBride, Ana Morales, Matthew R.G. Taylor, Matteo Vatta, Stephanie M. Ware, Genetic Evaluation of Cardiomyopathy - a Heart Failure Society of America Practice Guideline, Journal of Cardiac Failure (2018), https://doi.org/10.1016/j.cardfail.2018.03.004. 
5 Murphy, S. L., Anderson, J. H., Kapplinger, J. D., Kruisselbrink, T. M., Gersh, B. J., Ommen, S. R., ... Bos, J. M. (2016). Evaluation of the Mayo Clinic Phenotype-Based Genotype Predictor Score in Patients with Clinically Diagnosed Hypertrophic Cardiomyopathy. Journal of Cardiovascular Translational Research, 9(2), 153-161. DOI: 10.1007/s12265-016-9681-5