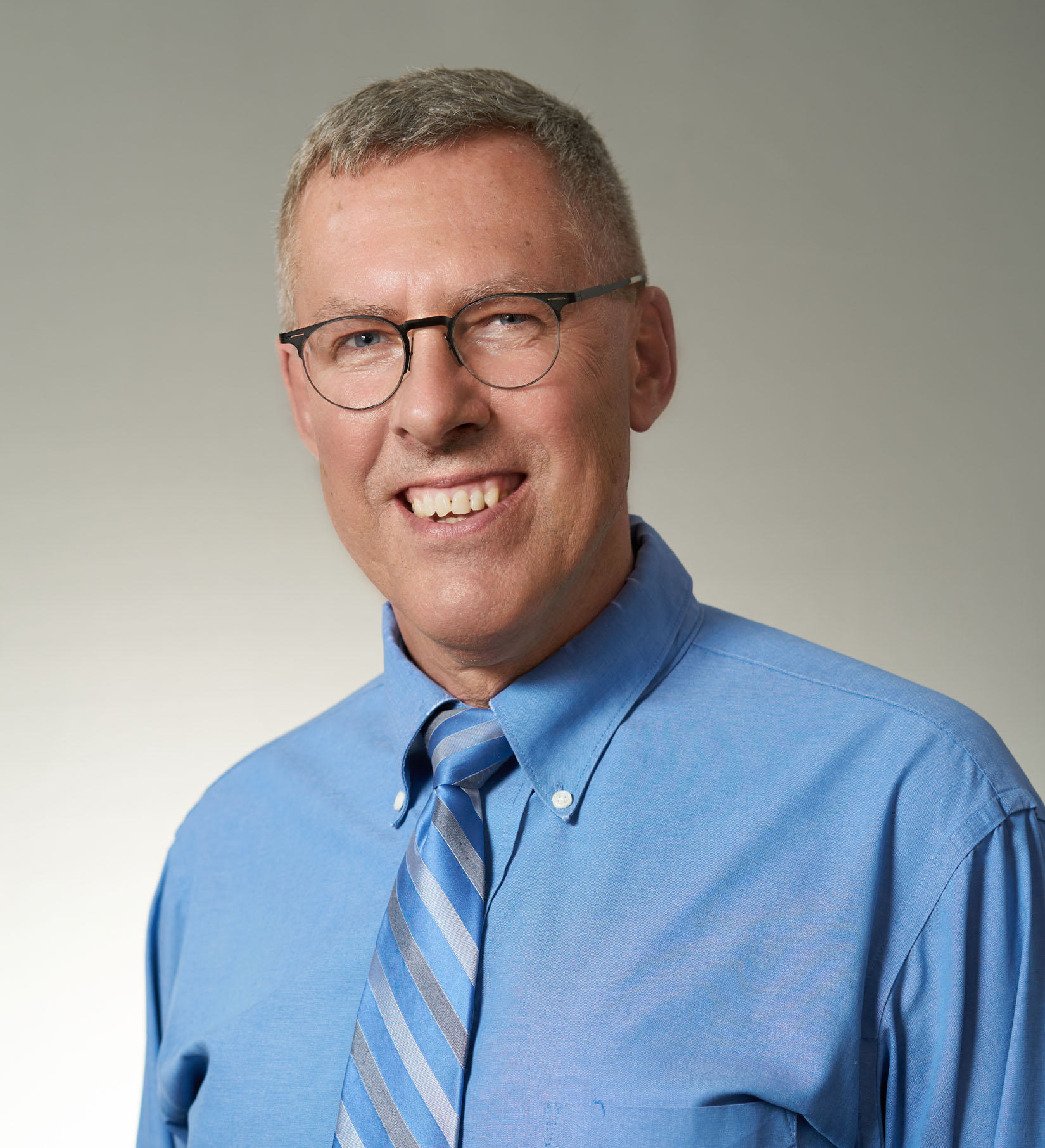 Ambry Genetics caught up with Robert Pilarski, MS, LGC, MSW, Director of Medical Affairs, at his home on the shore in Cape Cod. He describes the town as "his happy place," and in learning more about his role at Ambry, it seems that his career has entered a happy place as well.
Rob has been with Ambry for over two years and is often sought out by colleagues for his expertise in the fields of both genetic counseling and policy. Rob was interested in sociobiology as an undergraduate because he wanted to understand the link between biology and behavior. He knew he would pursue a career in science but wanted to work with patients rather than dedicating his time to the lab environment. He got involved in cancer genetics in 1999, early in the development of the field.
"So much of our biology is programmed into our DNA," he explains. "As a genetic counselor, I get excited about sharing the science and applying it to people." Patients come to their doctor with differing levels of understanding and often need someone to translate their test results and what a positive DNA test means in their particular circumstances. Rob knows one of his skills is making sure communication is clear. Whatever their education level or background, patients need to understand enough information to make informed medical decisions about their genetic testing and care.
After years working in clinics and academia, Rob made the transition to Ambry. As a decades-long member of the American Society of Human Genetics and National Society of Genetic Counselors (NSGC) and NSGC Cancer Genetics Special Interest Group (SIG), he loves the challenge of looking at the big picture, specifically when it comes to payer policy and NCCN Guidelines® genetic testing criteria.
The National Comprehensive Cancer Network® (NCCN®) is a nonprofit alliance of 32 leading cancer centers, whose mission according to their website explains they are "devoted to patient care, research, and education" and "dedicated to improving and facilitating quality, effective, equitable, and accessible cancer care." NCCN publishes cancer care guidelines, including treatment recommendations and genetic testing criteria.1
Ambry is an NCCN Corporate Council partner, a relationship that enhances collaboration between NCCN and partner companies to expand programs and resources and better serve patients. In this relationship, Ambry receives immediate notifications when NCCN publishes updates to their genetic testing criteria and management guidelines. Health care providers working with Ambry know the company is up-to-date on NCCN Guidelines, which is important because it affects many aspects of Ambry's services, such as providing established management guidance for positive genetic test results.
NCCN resources have been used in more than 180 countries and are downloaded over 13 million times annually. Besides helping implement NCCN Guidelines internally, Rob has been a valuable resource to ensure Ambry's CARE Program® best reflects those guidelines. Applying NCCN Guidelines ensures accurate hereditary cancer risk assessment.
Having seen the field from both in- and outside the lab, Rob says he has learned so much about how genetic testing services work and the complexity of the billing and reimbursement processes. In an internal study he spearheaded, Ambry found one payer's requirements meant 10 percent of patients who met NCCN Guidelines criteria for genetic testing were not eligible through insurance. Half of this group were found to have a genetic mutation that increased their risk of developing cancer and would lead to increased screening recommendations or other changes in care. Rob finds it particularly rewarding to be able to bring his years of experience in the cancer genetics field to impact national guidelines and insurance company policies, thus increasing patient access to genetic testing and appropriate care.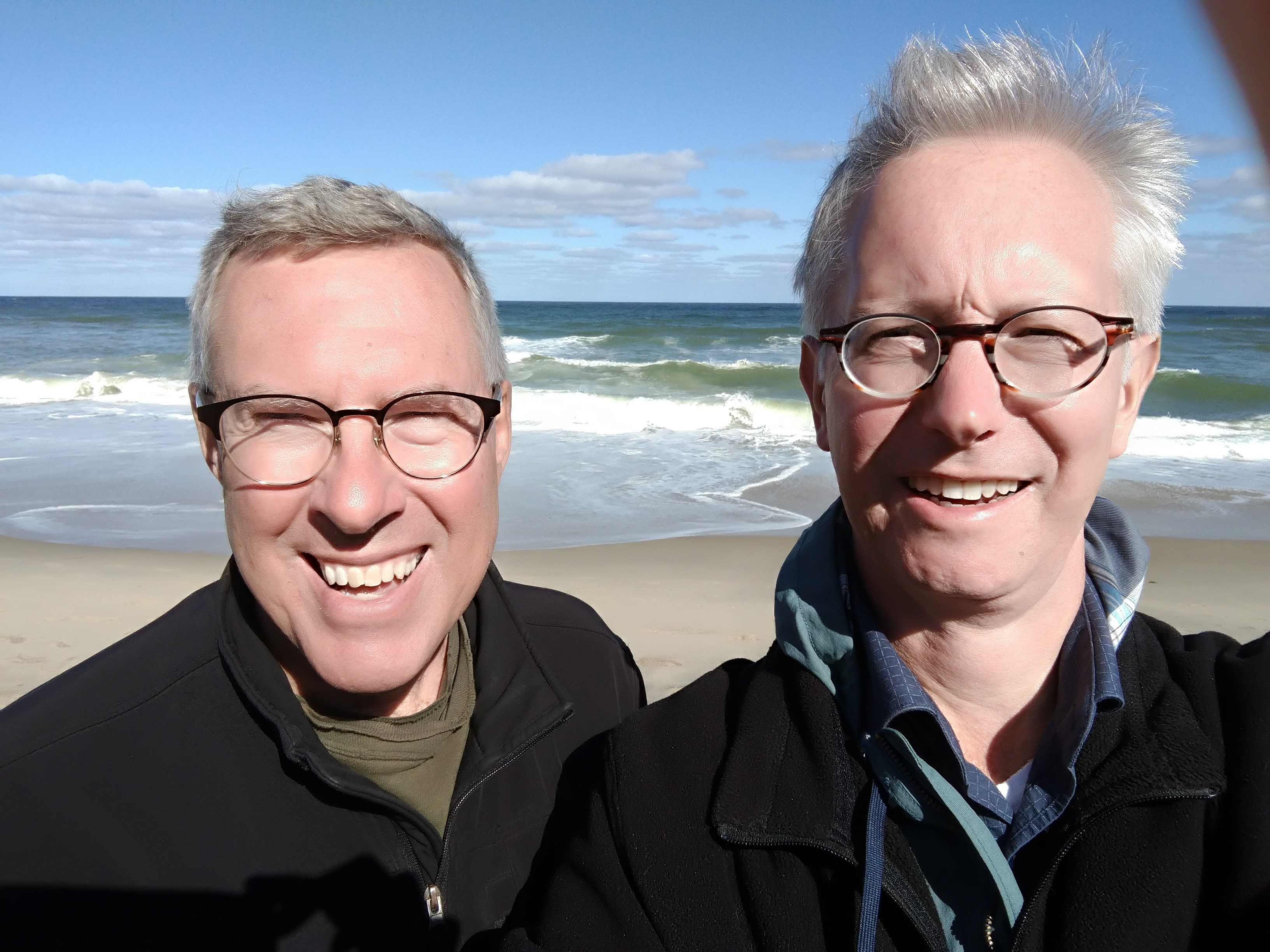 Rob Pilarski (left) and his husband Chet Domitz
on the beach of Cape Cod National Seashore
Source:
1. https://www.nccn.org/home
Disclaimer:
Referenced with permission from the National Comprehensive Cancer Network, Inc. © National Comprehensive Cancer Network, Inc. 2023.  All rights reserved.  Accessed February 16, 2023. To view the most recent and complete version of the recommendations, go online to NCCN.org.  NCCN makes no warranties of any kind whatsoever regarding their content, use or application and disclaims any responsibility for their application or use in any way.
NCCN, National Comprehensive Cancer Network® (NCCN®)