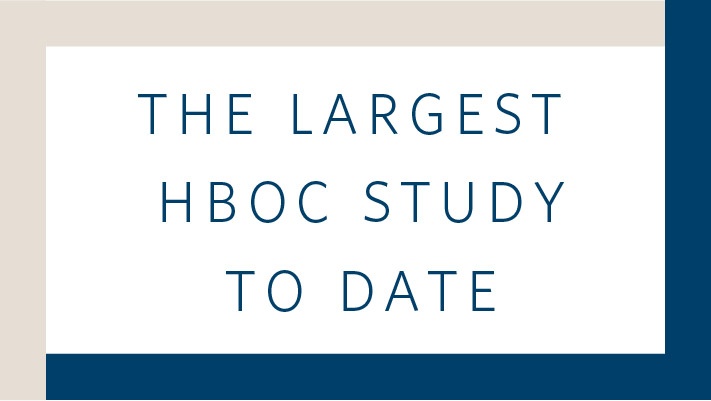 New clinical evidence collected from >65,000 women with breast cancer demonstrates 83% of positive test results are found in genes that impact clinical management
Multi-gene germline genetic testing allows for efficient analysis, maximizing risk assessment while minimizing the time needed for results. This has been particularly effective for those with a personal and/or family history of breast cancer1, although concerns exist about accurate risk estimates for genes that are not well defined2 – it poses a real dilemma for clinicians making medical management recommendations for patients and their families.
New Research Helps
A new study based on more than 60,000 patients is helping to refine breast cancer risk estimates from predisposition genes previously lacking data, or with limited data.
This represents the largest genetic study to date of women with breast cancer, and offers new information about genes that may or may not contribute to breast cancer risk.
Read the full publication here.
Study Results
Mayo Clinic and University of Utah researchers collaborated with Ambry Genetics to study more than 60,000 women diagnosed with breast cancer over a four-year period, with >90% of them meeting National Comprehensive Cancer Network (NCCN®) hereditary breast ovarian cancer (HBOC) testing criteria. Test requisition forms captured their personal and family cancer histories, ages at diagnosis and ethnicities. All had germline testing using multi-gene panels performed at Ambry.
Overall, 9% of individuals with breast cancer were found to have germline mutations
Confirmed high breast cancer risk associated with PALB2 mutations (BRCA1/2 not included in analysis)
Confirmed genes with established moderate breast cancer risk: ATM and CHEK2
Identified genes with moderate breast cancer risk: BARD1, RAD51D, MSH6
Identified 5 genes that did not confer increased breast cancer risk in this analysis and need further study: BRIP1, NBN, MRE11A, RAD50, RAD51C
What This Means for Clinical Practice
Findings from this large study have important implications for breast cancer clinicians and their patients, such as:
Offering clarity about breast cancer risks for many predisposition genes, currently included on multi-gene germline panels
Bringing into question the association of breast cancer risk with other genes, currently included on multi-gene germline panels
Supporting consideration of breast MRI for individuals with ATM and PALB2 mutations, and other risk management measures recently presented in the current NCCN® guidelines
Senior author Jill S. Dolinksy, MS, CGC, Senior Manager of Clinical Research at Ambry, offered, "This large study offers a valuable contribution to the evidence base by tightening confidence intervals for breast cancer risks in several of the studied predisposition genes, filling knowledge gaps with useful data for many predisposition genes previously lacking risk estimates, and bringing into question breast cancer risk associated with other genes needing further study. This work also demonstrates the impact of commercial laboratory-based efforts to curate and share clinical data."
Ambry will continue its practice of assessing and vetting genes chosen for multi-gene hereditary cancer testing based on scientific evidence, which includes removing genes not confirmed to be associated with disease.
Download the full research paper here.
For more information about Ambry's recent research and collaborations, click here.
References
Kapoor NS, et al. Multigene panel testing detects equal rates of pathogenic BRCA1/2 mutations and has a higher diagnostic yield compared to limited BRCA1/2 analysis alone in patients at risk for hereditary breast cancer. Ann Surg Oncol. 2015 Oct;22(10):3282-8.
Easton DF, et al. Gene-panel sequencing and the prediction of breast-cancer risk. N Engl J Med. 2015 Jun 4;372(23):2243-57.