I tell a good story. I've been given a certain set of genes. One set of genes has caused me and much of my family to endure multiple tumors.  Another set has given me the gift of storytelling, whether in print or in front of a microphone.  My name is David Dubin, and along with my wife Robin, I am the co-founder of AliveAndKickn, a foundation for Lynch Syndrome.   As I like to say, I have Lynch syndrome, the genetic predisposition to colon cancer, endometrial cancer, other cancers….and soccer.  Since 1997, I've had three tumors and half a dozen surgeries plus numerous scans and tests, yet I still play and coach soccer.  
My journey with Lynch syndrome goes back to my grandfather who was diagnosed with colon cancer in his sixties, but after successful surgery, lived with an ostomy until his late eighties.  My father was first diagnosed with colon cancer in his forties, and is living in his eighties, surviving two more tumors since then.  My older brother was diagnosed with colon cancer in his late thirties, and is now fifty-four.  My twenty-year old tested positive at eighteen, and is now twenty, having had clear colonoscopies and scans so far.  My sixteen and twelve year old boys are planning to have their genetic testing when they turn eighteen, unless a reason occurs to warrant testing sooner.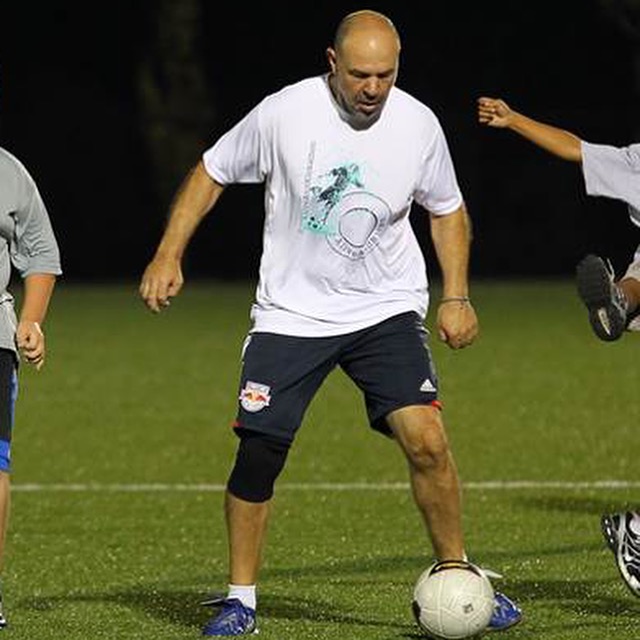 My story has had positive outcomes so far, and I've made the most of my opportunity as a survivor advocate.  This year, AliveAndKickn has launched the HEROiC registry, the first of its kind for Lynch syndrome.  This registry allows patients to control who sees their data.  We feel that the patients should be free to share their data with family, physicians, researchers, and more, so that real work can be done in treating and preventing a very difficult genetic situation.  In addition to my role with AliveAndKickn, I've had the good fortune of receiving accolades from my peers, having been named Mr. January in the 2012 Colondar, Sapphire Visionary Award winner by the Colon Cancer Alliance in 2013, and host/emcee for the Prevent Cancer webcast "Knowing your family history."  You may have even heard my voice as narrator for some of the products used in prevention and treatment of gastrointestinal/genetic issues. 
It started with my story and continues to evolve. I look forward to sharing more in the future.