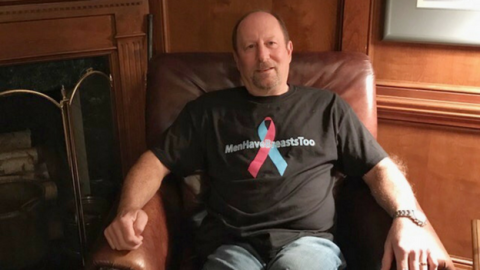 Several years prior to my breast cancer diagnosis, I started to think about the right time to liquidate my business and sell the real estate. At the time, my brother and I owned two Ace hardware stores in the Milwaukee area with approximately 100,000-sq. ft. of retail space, warehouse and offices. I knew it would be a physically daunting undertaking to tackle this task and I realized we weren't getting any younger.
In December 2013, I was diagnosed with breast cancer and learned that I carried a BRCA2 gene mutation. I was completely uncertain as to my future, and it became clear to me and my brother that now was the right time to make our move. My treatment began in early 2014; it included a mastectomy, a second surgery to remove more lymph nodes, followed by 5½ months of chemotherapy and 6½ weeks of radiation before ending in late October 2014.  During that time, I was not able to work much. The chemotherapy was extremely difficult, leaving me with very little energy.  
Much was going on in the area around my larger hardware store, with a new sports arena planned across the street for the Milwaukee Bucks, our national basketball team. Our opportunity to sell came in early 2015 and we closed on the real estate in July 2015. We spent the remainder of that year liquidating the contents of 65 years of accumulation. We also began liquidating the other smaller location – the entire project was completed in February 2016.
While I was engrossed in my liquidation, I spent a lot of time thinking about where my future would take me. My breast cancer was always on my mind and I never stopped thinking about the many conversations I had with friends – and the limited knowledge they had about male breast cancer, and even less knowledge about a BRCA2 gene mutation. I learned a great deal early on as a patient faced with cancer and I, too, had limited knowledge of the disease. It was a whole new level of education on my part to then learn I carried a BRCA2 gene mutation. You can learn a bit more about male breast cancer on the patient website here.
In February 2016, I met with a genetic counselor to explore options about how I could work as an advocate and increase awareness about male breast cancer and having a BRCA2 gene mutation. I received names of genetic testing companies to connect with to determine if there was an opportunity to explore my new passion. In March 2016, I started having conversations with Ambry Genetics – in April I wrote my first patient blog post, sharing my experience as a male breast cancer survivor and carrier of a BRCA2 gene mutation. Since then, The Washington Post, GE Healthcare and a local news station have interviewed me. I have also participated in a BRCA research study with Boston College and been a participant and panelist for a breast cancer boot camp at the Medical College of Wisconsin.
I currently spend my time as an independent sales representative selling various products to garden centers and hardware stores. While I enjoy this and it allows me the ability to talk to many people, my passion and goal are to become a patient navigator within a hospital. Through this platform, I can speak with newly diagnosed cancer patients as someone who has been through the cancer journey and help them with knowing what questions to ask their doctors and other healthcare providers.
As someone who is not in the medical profession, I strongly believe the patient may find it easier to talk to me about their ability to cope during this difficult time in their life. My role may also help the cancer caregiver, whether it is a family member or friend, understand their new role – something I wrote about in a previous blog post. Most importantly, I want to make the cancer patient feel less worried and minimize their anxiety during their journey.