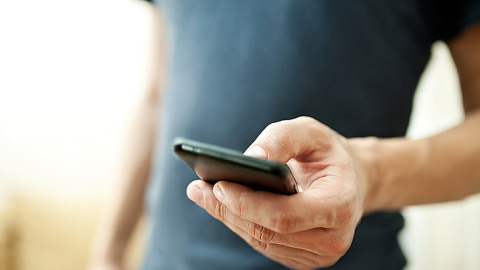 Technology is everywhere. 
It has become pervasive in our lives.  Phones and computers became smaller, smaller, and then somehow bigger and bigger again as our phones become our new computers.
Increasing technological advances are also propelling healthcare: newer techniques, smarter robotics, and new drugs.  Within genetics, testing techniques are becoming faster and cheaper, making genetic testing more accessible to all aspects of healthcare and all types of patients.
Nowhere are medical advances more evident in genetics than in cardiovascular genetics.  Virtually a little-known field 15-20 years ago, the understanding of genetics of heart disease has rapidly grown, and recognizing genetic heart disease is becoming national news.
Genetic counselors are a key part of this process.  In the U.S., many healthcare insurers now require genetic counselors to be part of the genetic testing process, recognizing improved patient outcomes and cost savings as a result of this.  Additionally, studies continue to pile up that a multidisciplinary team including genetic counselors provides the highest quality of care to patients with inherited heart disease1, prompting many new medical guidelines to strongly recommend that these families see a genetic counselor.2 
So if the evidence recommends that genetic counselors are a key part of the care team for inherited heart disease patients, why isn't this the norm across the U.S.? The problem is in the numbers. The 2016 Professional Status Survey of the National Society of Genetic Counselors (NSGC) counted only 33 full-time cardiovascular genetic counselors (respondents are primarily in the U.S.). Access to these genetic counselors tends to be limited to large academic medical centers.
So how can you – patients and families – make sure that you are benefiting from this high quality of care? This is where new technological advances are again leading the way. Alternative methods are increasing your ability to access these experts in ways that would have been unheard of years ago.  Genetic counseling provided via video or phone ("telehealth" or "telegenetic") has rapidly increased in recent years.
Telegenetic counseling is, in many ways, identical to in-person genetic counseling – except that it removes or reduces the geographic and travel restrictions. Studies are ongoing, but all preliminary data suggest that telegenetic counseling mirrors in-person genetic counseling in patient knowledge, satisfaction, and outcomes.
If you have inherited heart disease, you may be able to reach experts through scheduled video appointments on your laptop, smartphone, or over the telephone. This type of healthcare is increasing and there are companies offering these services in the U.S. and Canada.
Here are some tips and ways to access telegenetic counseling:
In the U.S., find a local genetic counselor through this website. In Canada, visit this website.
Requirements differ, but you may need a referral from your doctor to see a genetic counselor
Insurances vary, but having genetic counseling prior to genetic testing usually increases the chance of your genetic testing being covered
Your appointment will usually be scheduled to be in person, via phone, or video – based on availability and your choice
If you decide to have genetic testing, your genetic counselor will work with you to arrange for your sample to be taken for it, and will work with you to review your results
Technology is driving healthcare forward, and access to healthcare is becoming less of an obstacle. No matter what your location, you should be able to access a genetic counselor to review your cardiovascular family history.
References
Caleshu C, et al. Interdisciplinary psychosocial care for families with inherited cardiovascular diseases. Trends Cardiovasc Med. 2016 Oct;26(7):647-53.
Authors/Task Force members, et al. 2014 ESC Guidelines on diagnosis and management of hypertrophic cardiomyopathy: the Task Force for the Diagnosis and Management of Hypertrophic Cardiomyopathy of the European Society of Cardiology (ESC). Eur Heart J. 2014 Oct 14;35(39):2733-79.