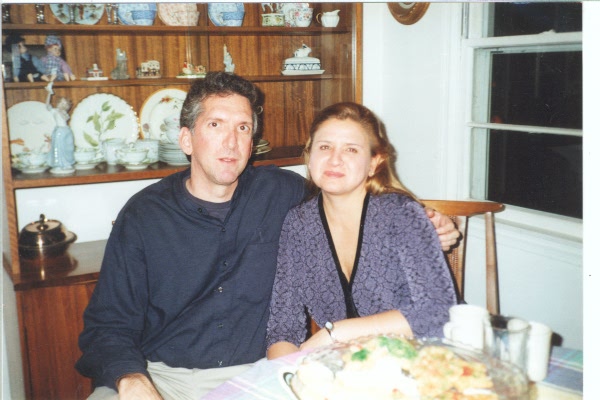 It's now 1990, and I've now had my life-saving heart surgery. After spending nearly a month in the hospital with health complications, I was finally able to go home. After another month at home trying to recover, I decided to head back to work to continue the job and career that I worked long and hard to achieve in executive management and consulting. I was 25 pounds thinner than I was before my surgery (and I was already on the thin side), but thank God I was alive. In two short months, my life and whole perception of Marfan syndrome had taken a major turn and brought many changes.
Two medications, warfarin and atenolol, had now become major staples in my care. I needed warfarin, a blood thinner, because of my mechanical aortic valve (this was before valve-sparing surgery was available). Atenolol, a beta-blocker, helped slow my heart rate and put less pressure on my heart and aorta. Most forms of exercise were forbidden – especially weightlifting, which I enjoyed before knowing the danger it presented. Drinking alcohol was highly discouraged, due to its interaction with warfarin. Along with medications, I had to have yearly MRIs of my ascending and descending aorta and a yearly echocardiogram.
After a few months and getting back into the flow of my day-to-day life, I began to notice several changes. My fatigue level seemed greater than what I had experienced before surgery, and my overall body pain and shortness of breath had increased. At the time, I attributed it to my body recovering from surgery. As time went by and symptoms didn't improve, though, my doctors did a battery of tests to see what was causing this. Answers and explanations were hard to find, due to the variable nature of Marfan syndrome. There were also differences in test results and limited knowledge of medical issues beyond the aorta, eyes and lungs at the time.
As the '90s progressed, my symptoms did not improve. Although my yearly echocardiograms and MRIs looked good (something I was thankful for), the issues continued.
Since Marfan syndrome affects many systems in the body and not much was known about the disabling nature of the condition, I found myself in uncharted waters. I was trying to navigate the many obstacles and mysteries that were affecting my ability to work and function on a full-time basis.
In 2001, I made one of the most difficult decisions I have ever had to make in my entire life. I decided to file for Social Security Disability. It was very hard to have to give up on my career, but I knew that my health was going to get much worse the longer I continued to work.
Little did I know that the devastating reality of losing so much in my life would one day bring me to a new life of supporting and advocating for those like me: those who had many health challenges, with few answers or options to improve their quality of care and quality of life.
Although much more is known now, the cumulative effect of symptoms and general misconceptions of treatment need to be researched for Marfan syndrome and related disorders, such as Loeys-Dietz and Ehlers-Danlos syndromes. As well, we need to better understand the underlying root of these connective tissue disorders.
It's been a long road, but in the 16 years since filing for disability I have been grateful to use my limited energy and time, coupled with my knowledge, experience and persistence to look for answers. My aim is to provide support to my brothers and sisters with rare disorders, and work with the organizations and foundations that are working hardest to support us.
To read Jonathan Rodis's earlier post about how he was first diagnosed with Marfan syndrome at age 8, please click here.
For more information about Marfan syndrome on Ambry's website for families with inherited heart disease, please click here.