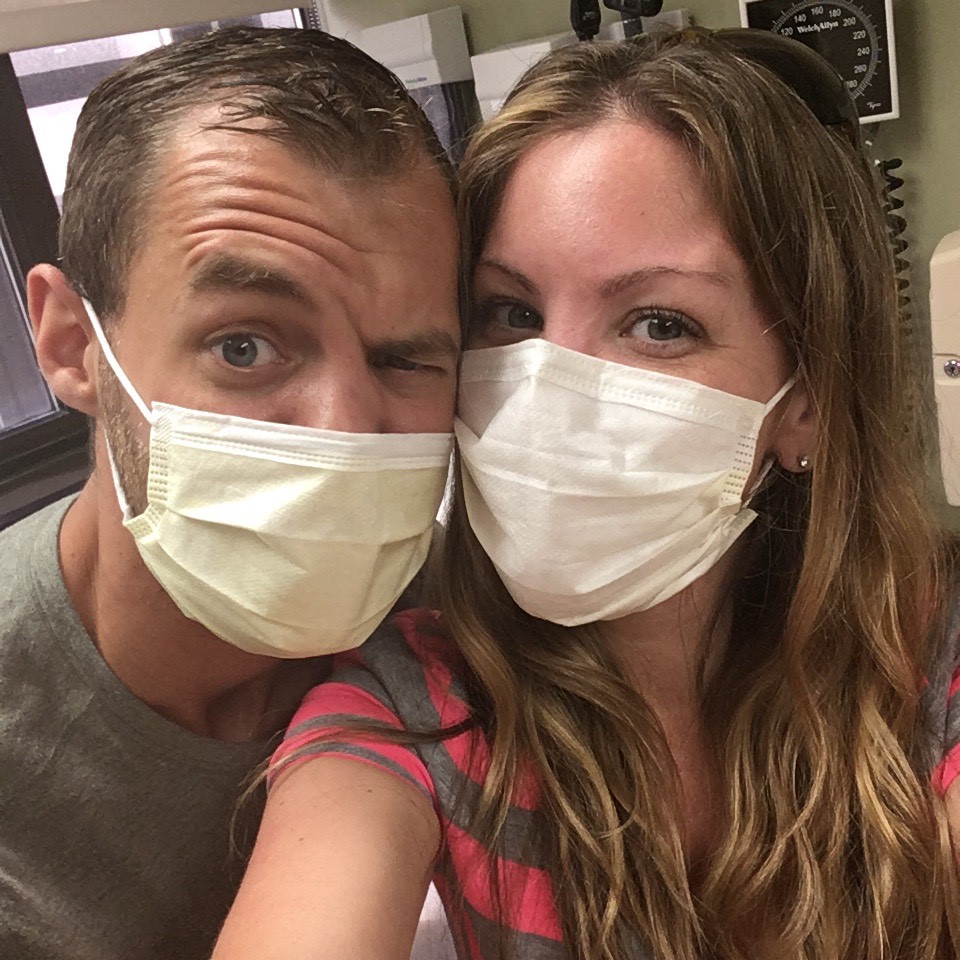 Editor's Note: To support Cystic Fibrosis Awareness Month, we are sharing the inspiring story of Zack and Farrel DeBaltzo, two individuals living with CF that chose to defy convention and pursue a romantic relationship, eventually getting married. Zack and Farrel are the founders of Team Debo, a social media project centered on their passion for fighting CF. Some of the views expressed in this post are not necessarily those of Ambry Genetics.
When Zack, 31 and Farrell, 34 connected online in October 2014, they developed an instant bond over their love of food, faith, and fitness. They knew almost instantly, that they were destined to meet. However, there was a major caveat: both Zack and Farrel have Cystic Fibrosis (CF), a progressive genetic disease that causes chronic lung infections and limits the patient's ability to breath over time.
Current medical guidelines strongly recommend that CF patients do not come within 6 feet of one another or engage in physical contact. CF patients are at an increased risk of transmitting bacterial lung infections to one another because the disorder compromises the respiratory tract's ability to fight off infection. For CF patients, these lung infections can be extremely difficult to overcome, or even fatal.
Nonetheless, Zack and Farrel's attraction was so magnetic, they decided to make a cross-country trip to meet in July of 2015. Both of them were born fighters- Zack was told he would not live past his 18th birthday, and Farrel was told she would not live to see the age of eight. They had already defied the odds, braving countless hospital visits, illnesses, and recoveries throughout their lifetimes. Soon after they met, they decided that going forward, they would brave those challenges as a couple and in 2016, they got married.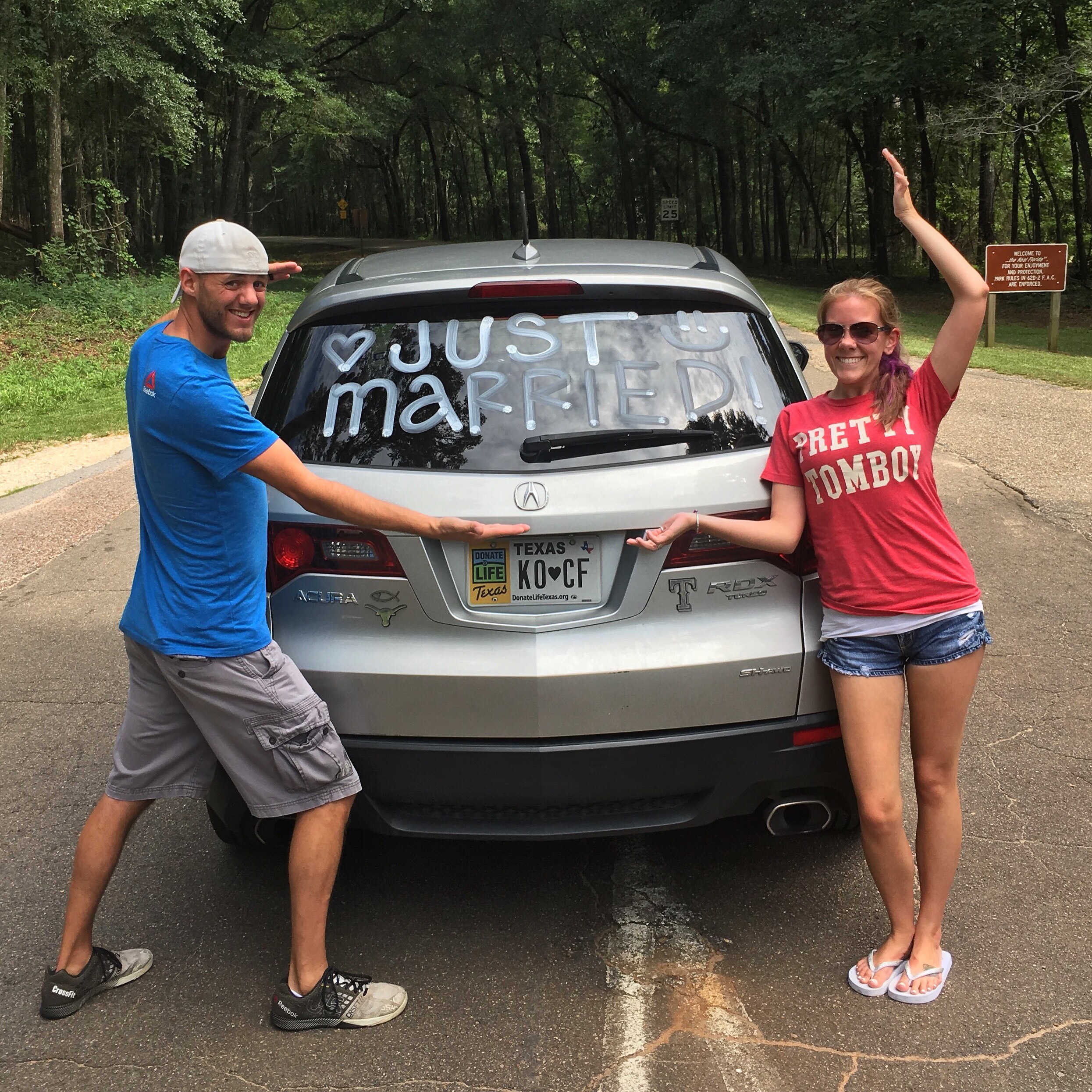 "We did not make this decision lightly and out of respect for the Cystic Fibrosis Foundation's rules, we do not openly encourage others with CF to do the same," said Farrel. "Our decision to date, move cross-country, and get married was entirely personal and for us, every moment we share together is worth the potential medical consequences."
Each day, Zack and Farrel follow a similar CF therapy routine. They use bronchodilators, hypertonic saline, and additional medication to clear their airways of mucus that inhibits their ability to breathe. They also take a daily inhaled antibiotic that prevents bacterial lung infections. When Zack and Farrel are ill, they undergo more frequent treatments and are very hands-on in each other's care at all times.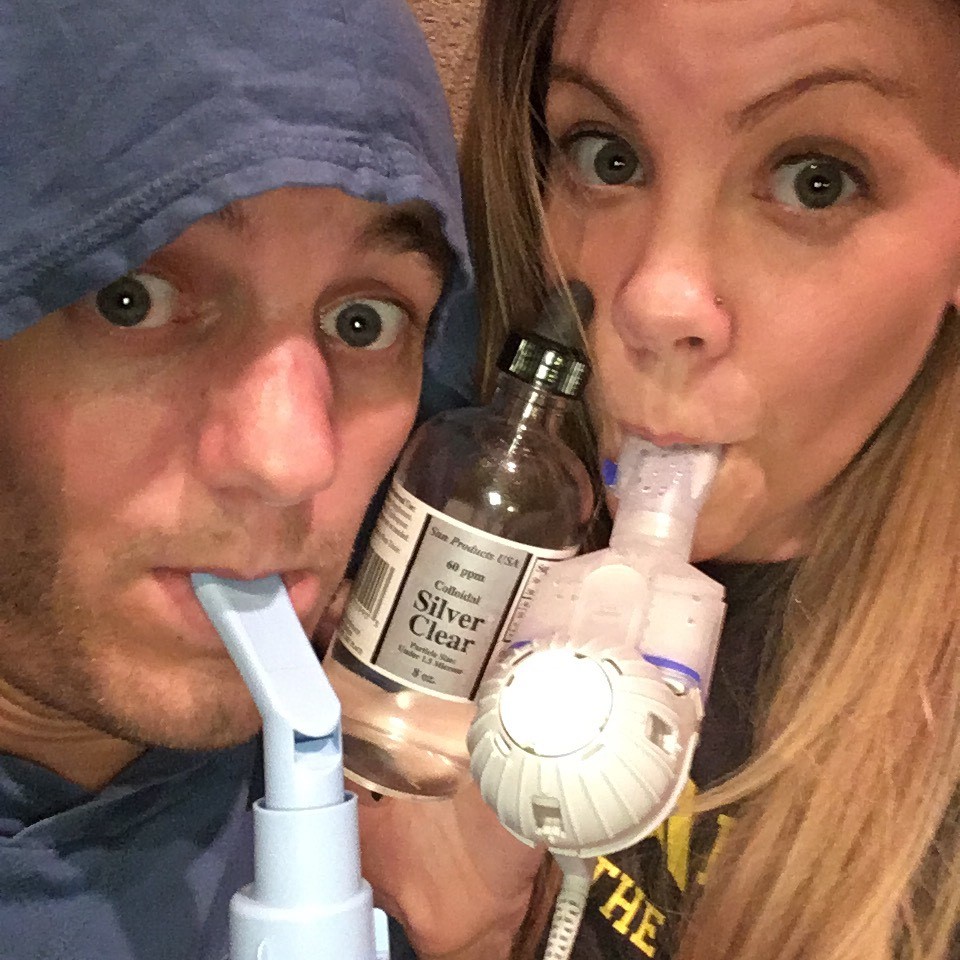 Zack and Farrel's fight with CF has instilled them both with an indomitable will. Despite the difficulty that cardiovascular exercise presents to CF patients, Zack began CrossFit in 2013  and is now a certified trainer. He has improved his lung capacity by more than 17% since he began his fitness journey. Farrel has a long-standing love affair with food, and took the initiative to educate herself about the positive impact that proper nutrition can have on those living with CF (the disease also compromises the digestive system).
Above all else, Zack and Farrel's fuel for their passion lies in their outspoken faith and the love for helping others. "Our goal is to keep defying the odds for as long as God grants us on this earth," the couple states, "and to prove every day that love really is the cure for everything." This passion led them to co-found Team Debo, a social media community resource for CF patients. Team Debo offers fitness routines, recipes, inspiration, and emotional support to the CF community. You can follow them via Facebook or Instagram.
Zack and Farrel's journey has not been easy, but their strength, their devotion to one another, and their desire to help others has taken them far. Ambry is grateful that they shared their story with us, and we are proud to support them in their fight against Cystic Fibrosis.