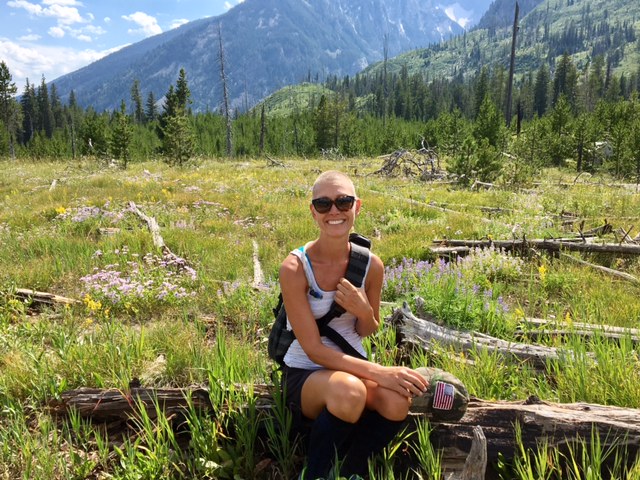 Battling ovarian cancer is HARD.  It's humbling and some days it forces you to use every ounce of energy you have to lift your head off the pillow.  Ovarian cancer doesn't discriminate and hits out of nowhere, with no warning.  As a mother of two young children, it wasn't just difficult for me - the diagnosis, surgeries and treatment affected my young children as well.  The one thing I was thankful for is that my friends and family helped me take care of them.
If your friend is a mother with cancer, what can you do for her? Simple - don't forget about her children and let her see them smile.  Here are the top 5 things my friends and family did for my kids!
Include the children with the care packages you send – one of my girlfriends lives on the Cape and knows where my favorite things are there.  She'd send me packages from various places, ALWAYS including something for my kids, O and J.  It didn't dawn on me that this was occurring until Easter, when she sent 3 of everything – 3 Easter cards, 3 bags of jelly beans, 3 chocolate covered eggs, 3 chocolate covered peeps and 3 chocolate covered Oreos.  THREE, she had THREE of everything.  You can't imagine their faces when I realized what she'd done and had the box set up to surprise them when they came home for the day – they were SO EXCITED! 
Schedule play dates – I said "no" a lot in the beginning.  I think it was out of fear.  Eventually, I realized that not only did I need a break, but my caretaker (my mom) did as well.  When I finally said "yes", the kids would get excited, and it allowed for people to  help me out.  Whether it was just for an hour after school or to run and grab ice cream, it was something NORMAL when things at home were anything but normal. 
Write them notes – a family friend had sent a card with a lovely message and her husband had included a note for the kids.  The note was simple (there was money included as well) – "Take your mom out for ice cream, some of the best memories are made while eating ice cream."  When I felt good before my next treatment, we went and got ice cream and took it to the park.  This accomplished 2 things – smiling children and a reason for mommy to get out of the house!
Countdowns to mommy feeling better – After treatment #4 I got really, really sick.  I couldn't open my eyes to look at what my son was wearing to school one morning when he ran in to my bedroom – that morning I had to go to the hospital as well.  One of my "mommas" came up with a wonderful idea for the next round of treatment, a countdown of SMALL gifts from the children with a note that O could read – "Open one each morning and when there are no more left to open mommy will be feeling better".  First, what child doesn't like to open a gift?  Second, I got to see them smile every morning!  This gave them a sense of time, it gave them an idea as to when I was going to be able to ride in the car to take them or pick them up from school. 
Hug them when we can't – The way things go, there's bound to be a time when moms going through chemotherapy can't hug our kids.  Our white blood counts may be too low, we may be recovering from surgery or having a port put in (ports are no joke, holy moly does having one put in hurt!), or any other number of things.  Hug them, love them, read them books, etc…be there for them when we can't.  One of the hardest things for me was watching my friends cuddle on the couch with the kids after one of my surgeries, yet at the same time it made me feel good because I knew O & J were okay. 
I'm sure there are tons of other really great ideas, these were the ones that I remember and gave my children some of their biggest smiles. 
As some reading this may know, September is Ovarian Cancer Awareness Month - do you know the signs and symptoms?  I did not, it wasn't even on my radar as something that might happen to me.  Pelvic pain, abdominal swelling, the inability to eat, feeling full quickly, frequent need to use the restroom, changes in menstrual cycle, painful intercourse, indigestion or heartburn and lower back pain are just a few of the warning signs.
I was one of the 15% lucky enough to find the disease in the early stages (finding ovarian cancer in the early stages increases survival rates).  It's why I openly tell my story, and it's why I want people to know what to look for. With an average 5-year survival rate of 46.2%, ovarian cancer is something we should be talking more about in order to change that statistic and give more women the opportunity to be diagnosed in the early stages. 
To learn more about my story, feel free to follow me at www.kickovariancancer.com Join me and other women as we tell our stories and raise funds to create awareness and try to bring an end to the disease that whispers.