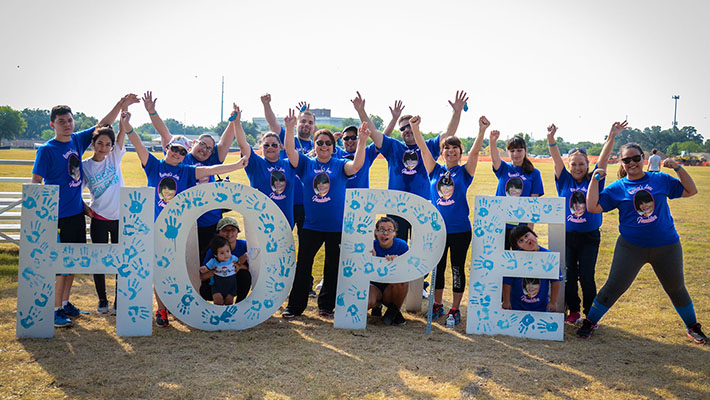 The National Ovarian Cancer Coalition® has been supporting the women, families, and caregivers affected by ovarian cancer for more than 25 years.  With 1 in 75 women being diagnosed with the disease, the NOCC is especially focused during the month of September on bringing earlier awareness of the signs and symptoms of the disease to women throughout the United States and globally. Not Knowing is Killing Us®, their hard-hitting campaign, features actual ovarian cancer survivors with messaging that aims to educate the public on the disease, which takes the lives of more than 14,000 women every year. 
NOCC Medical and Scientific Advisory Board Member, Elizabeth Jewell, MD, MHSc, explains the most common signs and symptoms of ovarian cancer, even in early stages, are bloating, urinary frequency and urgency, difficulty eating or feeling full despite small amounts of food or liquid, and pelvic or abdominal pain. "In studies, almost half of patients reported abdominal pain/discomfort and abdominal swelling/bloating. It must be noted that these symptoms can also be related to other conditions including benign pelvic masses/endometriosis, intestinal conditions, and urinary infections," explains Jewell.
Other symptoms reported include fatigue, back pain, pain with intercourse, constipation, and changes in menstruation. A physical examination, including an abdominal, pelvic, and rectovaginal examination should be performed. If the physical exam is normal, and depending on the clinical situation, a pelvic ultrasound may be ordered. The American College of Obstetrics and Gynecologists (ACOG) recommends that all patients with suspicious masses undergo consultation or referral to a gynecological oncologist, a specialist in ovarian cancer care and surgery.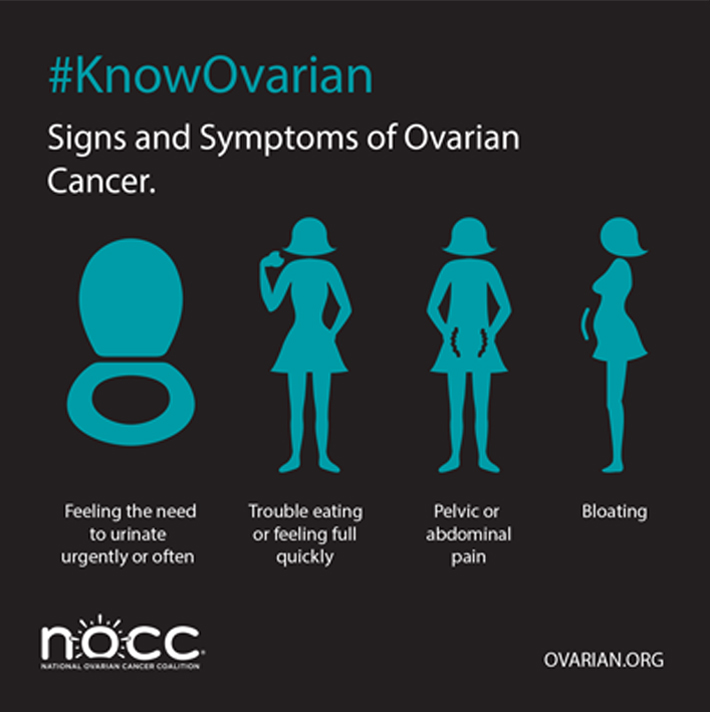 According to the American Cancer Society, nearly 70% of women are diagnosed in advanced stages, when prognosis is poor, emphasizing the importance of early detection and prevention. Early stage cancers carry a greater potential for survival and defeat of the disease.
So, you might ask, what you should do if you are experiencing these symptoms?The Society of Gynecologic Oncology has reported a consensus statement and suggests that a woman should speak to her doctor, preferably her gynecologist, if these symptoms are experienced daily for more than a few weeks, do not improve in a few weeks, or the symptoms are very frequent or severe. It is important to speak with your doctor if symptoms represent a change in your normal bodily functioning. Any one of these signs/symptoms can be the presentation of the disease.
If you or a loved one is diagnosed with ovarian cancer, the NOCC is here to help.  With 20 chapters across the country, and an online platform for newly-diagnosed and survivors to connect with each other – NOCC CancerConnect – the NOCC is an important resource for information and support during the ovarian cancer journey.