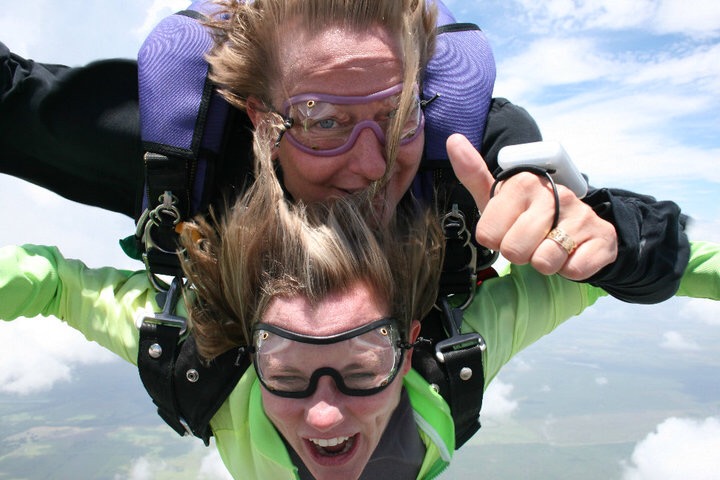 After watching my mom and aunt battle bilateral breast cancer - which included chemotherapy, radiation, mastectomies (surgical removal of the breast(s)), and all the physical and emotional anguish that accompanies it – I learned that I carry a BRCA2 gene mutation. It runs in our family.
I was told that my inherited BRCA2 mutation means that I have up to an 87% chance of having breast cancer in my lifetime and up to an 18% chance of having ovarian cancer. At age 43 I had a naïve sense of invincibility when it comes to my health. "Athletes don't get cancer!" I reasoned.  Receiving this news felt like a curse! I was angry!
One of the benefits of learning you have a high risk for cancer without having an actual cancer diagnosis is that you have the luxury of time on your side. You are able to do research, interview doctors, and put together the best dream team of specialists to oversee your healthcare. I felt empowered to take charge of my health. This realization helped me channel my anger about having inherited a BRCA2 mutation into getting educated. 
I purchased books, researched online, and talked with other women who were navigating a similar path. I attended a FORCE (Facing Our Risk of Cancer Empowered) meeting in Austin and to my surprise, met other women who were former patients of the same doctors I was considering. These amazing women welcomed me to the "club" and graciously allowed me to see their surgical results firsthand.      
After careful consideration, I hesitantly decided to have a preventive bilateral mastectomy (removal of both of my breasts) to reduce my breast cancer risk. It's a tough decision to remove healthy breasts. The naïve, invincible side of me was convinced that if anyone was going to fall into the small percent of BRCA2 mutation carriers that DON'T get cancer…it was going to be me.  I was terrified I might be having this surgery unnecessarily.
Thankfully, I felt an abundance of love and support going into the surgery.  My amazing husband even threw me a "Bye-Bye Boobies" party complete with boobie shaped cupcakes. J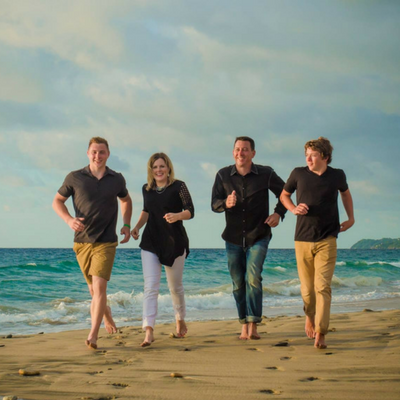 After the double mastectomy my pathology report revealed a 0.9 cm cancerous tumor in my breast tissue. Due to having high breast density, this tumor was not picked up by the mammogram that I had just two weeks prior to surgery! I am lucky and grateful to have had the gift of knowledge that my mom and aunt did not have. In my case, the breast cancer was caught early, so there was no chemotherapy or radiation needed. I dodged a bullet!
My family is not out of the woods yet, but we have certainly been empowered. My sons have a 50/50 chance of inheriting this gene mutation and they could then pass it on to their children. Since my family has discovered that we are "mutants" (smile), we have identified seven BRCA2+ family members, and there are more (mostly men and children) that may choose to be tested in the future.
What I once thought of as a curse, I now know to be a gift.  I am blessed by the knowledge that I inherited this gene mutation. My mother and aunt did not have the same opportunity to prevent their cancer. Genetic testing may not be for everyone, but in the case of my family, it has given us a unique opportunity to change our future.
Many people with an inherited increased risk for cancer have NO IDEA they are at risk!  I'm on a mission to change that.  If you have a family history of cancer talk to a genetic counselor or to your doctor.  Knowledge is power.