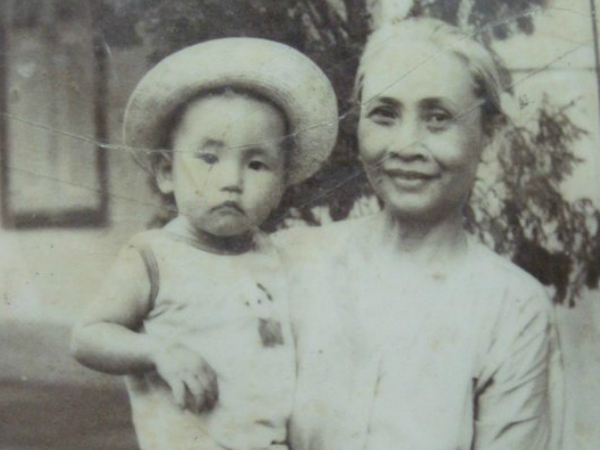 But genetic testing is not a final exam. It is only the beginning.
Linh Ngo
Writer, wanderer, science rambler
Editor's Note: As part of Marfan Syndrome Awareness Month, we are reposting this blog from sciwalkcafe.org with the author's permission. This is Part 2/2. Part 1 can be viewed here.
People tend to think about genetic testing as the end of a story. The word "test" gives us a feeling that it is something we take at the end, like a final exam: we either pass or fail. But genetic testing is not a final exam. It is only the beginning.
Once the test comes back, who gets to read it? The patient and their medical professional team? Sure. Their family? Okay. How about their insurance? Their employer? The government? The public? I hid Marfan syndrome from other people for a long time, for I didn't want to be treated differently. In college, I once tried to tell my PE teacher that I needed an exemption from practicing basketball. I showed him a doctor's note. He didn't look at it. He told me "If you are not well enough to play basketball, you shouldn't be in college." In Vietnam, my home country, employers still ask for "health status" on job application. This is not for equal opportunity purpose, but the opposite: so that they don't hire people who would have to take medical leave all the time.
Or imagine you are a young pregnant woman living in Missouri. Someone in your family has Huntington's disease — a neurological disorder with late onset and no cure. You want to be tested. The test comes back positive. Your health insurance just expired, and no one will take you because you will have this costly disease some day. It will start breaking down your nerve cells, making it hard for you to move, to talk, and to think. You can't get car insurance either, because Huntington's comes with jerking movements and loss of balance. You might not be able to get a job. As Huntington's progresses, even brushing your teeth will become absurdly difficult. In the last stage, it takes away the ability to walk, to speak, and eventually to live. You also realize that your baby will have 50% chance of having this disease. I wish this was just an imaginary story I made up to scare you. When I first heard it, I cried.
There are a lot of decisions to be made with genetic testing. Getting tested at the first place is itself a decision. I won't talk about the blessing of knowing versus ignorance bliss; let us go into mundane things: money and time. In the U.S., testing service of high quality is expensive without insurance. There are cheaper ones that you can order on the Internet, but they are even less conclusive — remember "variants of unknown significance"? You will be left swimming in an ocean of information without knowing 1) Is it accurate?, and 2) What does it really mean? The test takes months, sometimes years, to come back. What do you do in the meantime? I take Marfan into account when I make many decisions: getting married, having kids, choosing jobs, picking a place to live. My partner has to be ready and willing to go through this with me. I have to think about the risks on me and on my children if and when I want to have them. Strenuous jobs aren't for me. Before I move anywhere, I need to know the medical system there like the back of my hand. What would someone do during the months or years they wait for their test results? They might proceed with life normally and happily. They might pause everything and hold their breath. Either way, it is a decision to be made. And there are more decisions down the road when the test comes back. It is only the beginning.