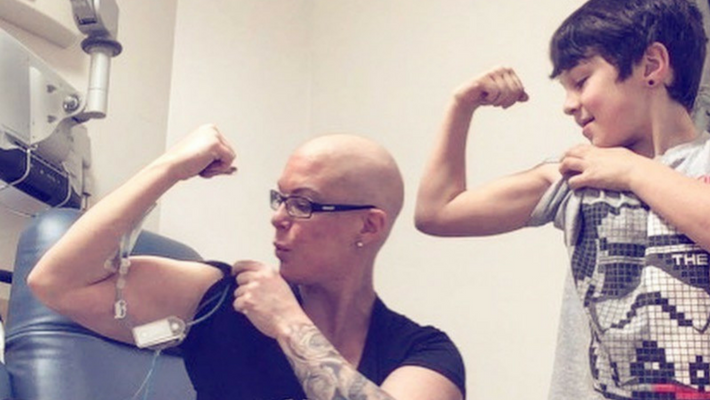 From the moment I was diagnosed with breast cancer I knew there was something bigger out there for me. I've always believed that. I trusted that my cancer journey would bring me just one step towards whatever that 'bigger' is in my life. 
I'm a 37 year-old single mom to an incredible, hockey-playing, boxing 10 year-old boy, and about three years ago I embarked on a fitness journey to take my training to another level. I connected with my amazing coach, who led me to two shows, including the Leigh Brandt Muscle Classic in March 2016 where I became provincially qualified in the Figure category. My next goal was to compete in the women's physique division (WPD). 
My next goal WAS to compete in WPD, but then in August 2016, I discovered a lump in my breast. I was not in the habit of regular self- breast exams, so finding this lump was completely by chance! The lump was the size of a grape, and I made an appointment to see my doctor that very day.
Soon I was scheduled for a mammogram, then an ultrasound and finally a core needle biopsy (where they extract very small sample of tissue from the lump). My appointment to learn the results wasn't supposed to be until Thursday, October 6th. But at 9am, on Monday October 3rd, my phone rang and my doctor asked for me to come in immediately. I knew what that meant. I dropped my coffee mug and it smashed into pieces.
Sure enough, I heard these words: "Erin, I called you in today because you have cancer". He said some other words but I couldn't hear anything. Cancer? I can't have cancer! But I did. And that's okay. Because like I said, I trusted that this journey was just one step closer to whatever my 'bigger' is. I've always said I'm going sky high, and cancer wasn't going to stop me.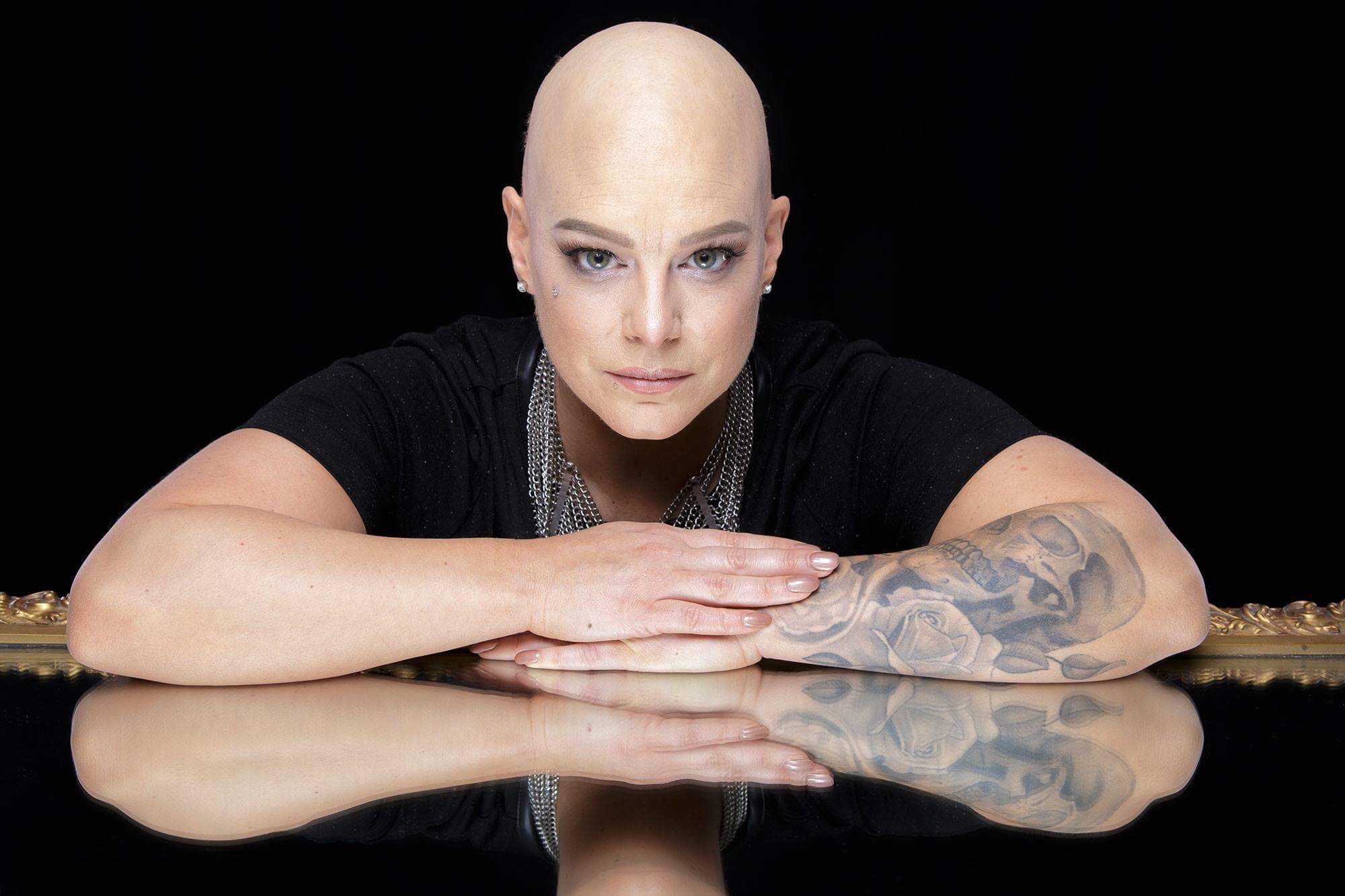 With the help of my son, my army of personal support and medical professionals, cancer didn't stand a chance. I now have taken on the responsibility of raising awareness for other women and to help them understand the importance of performing regular self- breast exams. I take this responsibility with honor and pride, because the bottom line is self-exams saves lives.
Three surgeries later, including a bilateral mastectomy (removal of both breasts), and 16 rounds of chemotherapy, and I am one year cancer-free! I trained throughout my treatment, as much as I could. Some days it was very hard for me just to walk into the gym. Those days, I felt weak, tired, and defeated, but I knew that I had to get in there and stay strong on the inside and on the outside. I feel confident saying that proper nutrition and continued physical activity was absolutely imperative to my recovery. 
I am so pleased and excited to say that I am just five short weeks away from competing in my 'comeback' bodybuilding competition on July 6th at the Hard Rock Casino in Vancouver, Canada! Together with my family and supporters, we will celebrate health and strength, courage and awareness, and survivorship! It will be a fine evening. Until then, I'll catch you in the gym. 
You can follow my journey by connecting with me on Instagram @erin___danielle.