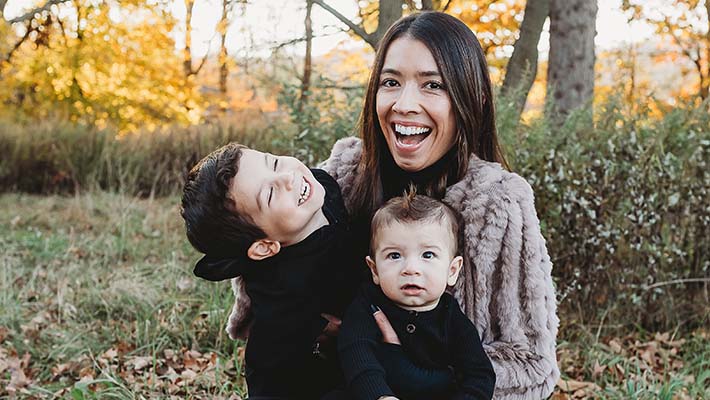 "It's one thing to be scared to hear something, it's another to die from not hearing something at all."—Rick, Colon & Kidney Cancer Survivor (American Cancer Society)
When I was twelve years old, my cousin was diagnosed with Stage 4 colon cancer. She was only 24.
My mother knew my grandfather on my dad's side also had colon cancer in his early 40s, so she started advocating for my three siblings and I to get screened. She struggled to find a doctor willing to deliver preventive treatment to young children, but my mother was relentless. She continued her search to protect her kids.
More Family Loss From Cancer
At 21 years old, I began getting regular colonoscopies every five to eight years, suggested by my physician. During that period, our family experienced many cancer diagnoses and losses.
In 2009, another cousin of mine was diagnosed and passed away from colon cancer at just 23 years old. That loss contributed to my desire to work in health care and start taking my own risk more seriously.
Five years later, another one of my cousins, 27 years old, passed away of colorectal (colon) cancer. In the span of 18 years, I saw three young family members diagnosed with the same cancer type. We lost two of them. I could do the math, but I still didn't have answers.
I had more questions. How do our day-to-day choices affect our well-being? Why does cancer occur, especially in young adults? What can we do to prevent it?
It wasn't until 2017 that I learned about genetic testing for hereditary cancer risk. Other relatives received a diagnosis in that time, and not once was anyone in my immediate family offered a test.
My Journey to Genetic Testing
When my first son was born, my OBGYN offered me genetic testing based on my family history. I must admit, at that point I was too scared to know. What if I had a gene mutation? What if I was just going to live in fear for the rest of my life, waiting until something happened to me?
That was my mindset, and while I trusted my OBGYN's guidance, I decided to hold off.
In March 2021, my father's dermatologist discovered that he had a sebaceous carcinoma, a rare form of skin cancer. My dad had already survived urothelial (in the kidney) and bladder cancer, so the doctor felt strongly that he needed genetic testing. He went ahead with a test through Ambry Genetics, and the results came back positive for Lynch syndrome.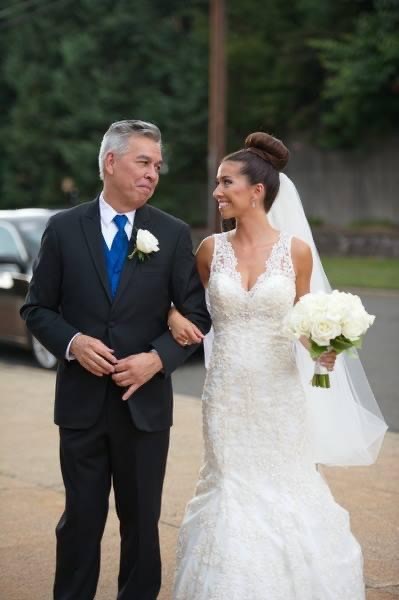 Pictured: Noelle with her father, Carlos, at her wedding in 2014
Lynch syndrome puts individuals at a higher risk of getting colorectal (colon) and other forms of cancer, at a younger age. That is why it's important for families of people with the diagnosis to get tested.
Ambry offered us family testing for all blood relatives. Their report, resources and support made it a much easier decision for me to move forward with my test. That is how I discovered I also have Lynch syndrome.
While it was not the result I was hoping for, I've been able to look at this information as a gift. I now have the knowledge and ability to get proper screenings. More importantly, I have the chance to help my children.
With Lynch syndrome, there's a 50% chance my kids might have the mutation. While I hope that this is not a concern for my two sons, I do want to inspire them to act with the information available to them, ask questions and advocate for their health.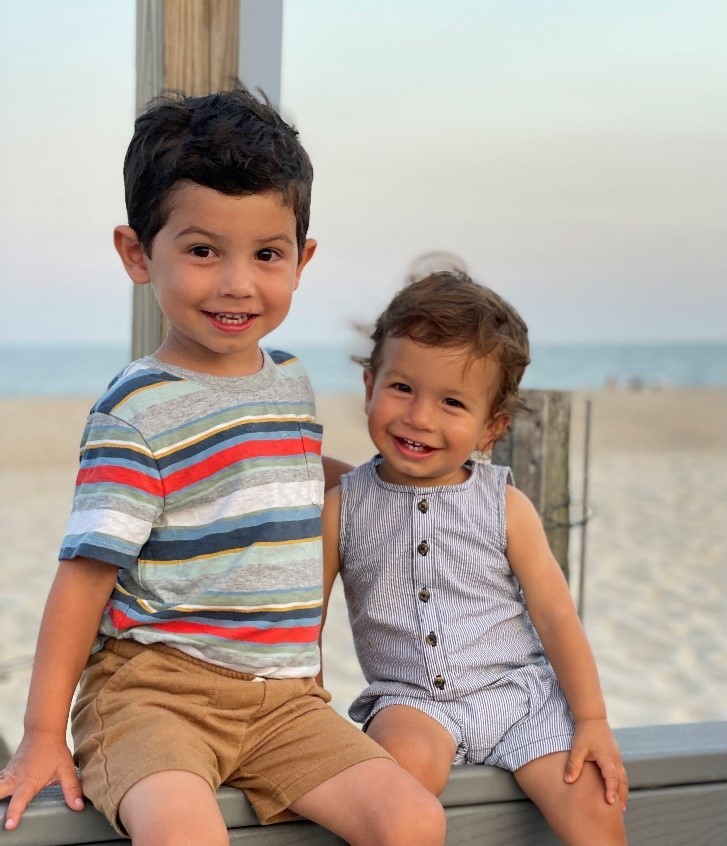 Pictured: Noelle's sons, Carlo (left) and Nino (right)
I wish we had this information for my two cousins who passed away at such a young age. If only they had been asked about their family history at doctors' appointments, identified as high risk and given the opportunity to be properly screened. They might still be here today.
Genetic testing has only had a positive impact on my life. I look back and am so glad my parents informed us of our possible risk and pushed each of us to do everything possible to protect ourselves.
I'm thankful my OBGYN and my father's dermatologist took the time out of their busy days to ask about our family history and educate us.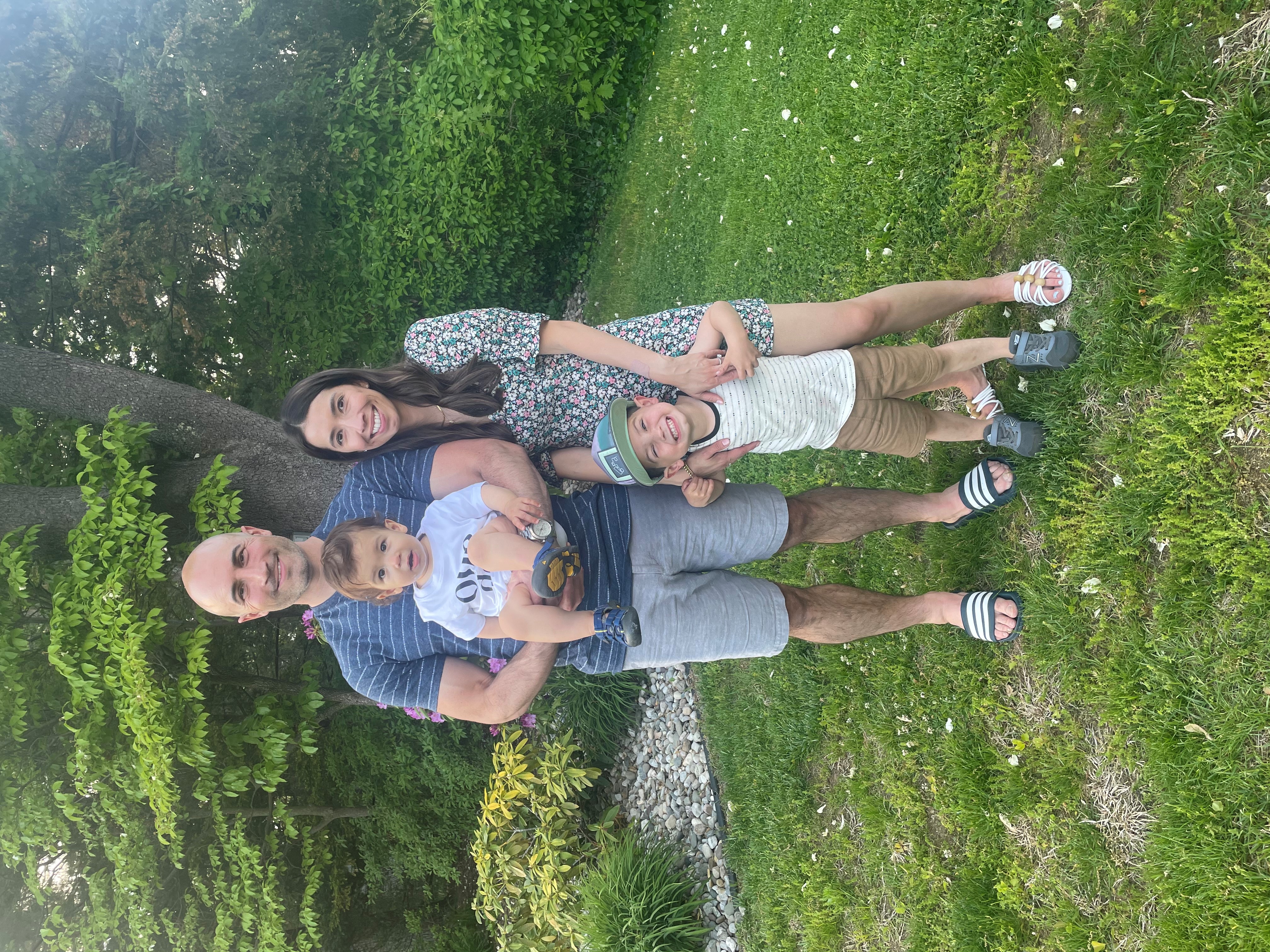 Pictured: Noelle with her husband, Rob, and two sons, Nino (left) and Carlo (right)
In the past, I've coordinated fundraising events to raise awareness about cancer. While that has been incredibly special and powerful, it's important to me that people are also aware that genetic testing is an amazing tool.
With genetic testing, we can potentially prevent cancer before someone ever receives a diagnosis.