I was diagnosed with breast cancer in December of 2013, and soon after learned I had inherited a gene mutation that was passed on from my father's side of my family.  This overwhelming news was cause for great concern as much of what I had just learned was a lot to absorb.  I was the first in my family to be tested for BRCA1/2 gene mutations even though cancer was prevalent on both my mother's and father's side. 
Ambry Genetics recently developed a section within its website under hereditary cancer that specifically talks about male breast cancer and inherited gene mutations, as in my case BRCA2.  This information would have been extremely beneficial to me after receiving my breast cancer diagnosis.   It answers many of the questions I had that would have helped guide me through the process that I was faced with where I had so little knowledge.   Beginning with What Is Male Breast Cancer And How Does It Happen? Followed by What Do I Need To Know About Breast Cancer Treatment For Men? This explains what male breast cancer is and how it happens and the common misconception that only women can get it.  An area of deep concern for me was to learn that breast cancer in men and women are treated similarly. I found this disturbing to learn as there are biological differences in men and women but due to its rarity, male breast cancer patients have been excluded from many clinical trials thus far. The site is beneficial in describing the different types of male breast cancers and statistics are provided that explain the rarity of male breast cancer and the overall survival rate.  
There is also an informative section that discusses; What Are The Risk Factors For Male Breast Cancer? This section is extremely important for me after learning I inherited the BRCA2 gene mutation.  Having two sons, age 27 and 25, it is important for me to share this information with  my family so that they understand the importance of genetic testing. This would also provide guidelines from healthcare providers to offer the best screening and prevention options for patients at a high risk of developing cancer. The section entitled; What I Need To Know About Male Breast Cancer Genetics was of great benefit to me. I learned that these inherited gene mutations can be passed from either the mother or father's side of the family and it is a common misconception that hereditary breast cancer can only come from the mother's side of the family; however, 50% of inherited gene mutations come from the father's side of the family. It was difficult for me to learn that inherited gene mutations increase my sons risk for male breast cancer and other cancers and each has a 50% chance of carrying the BRCA2 mutation found in me.
In my effort to create awareness to male breast cancer and the genetic component of breast cancer, I find this website to be extremely useful for anyone or a family member diagnosed with cancer.  From a genetic perspective this site shares some of the signs that you or your family may have a hereditary risk for breast cancer.  If you can relate to any of the signs, I would urge you to see your healthcare provider and discuss the possible need to meet with a genetic counselor.    
?  Breast cancer in men at any age                                                                                                                                      
?  A close female relative with breast cancer diagnosed at age 45 or younger                                                                     
?  A close female relative diagnosed with ovarian cancer at any age                                                                                
?  Any of these cancers in addition to Ashkenazi Jewish ancestry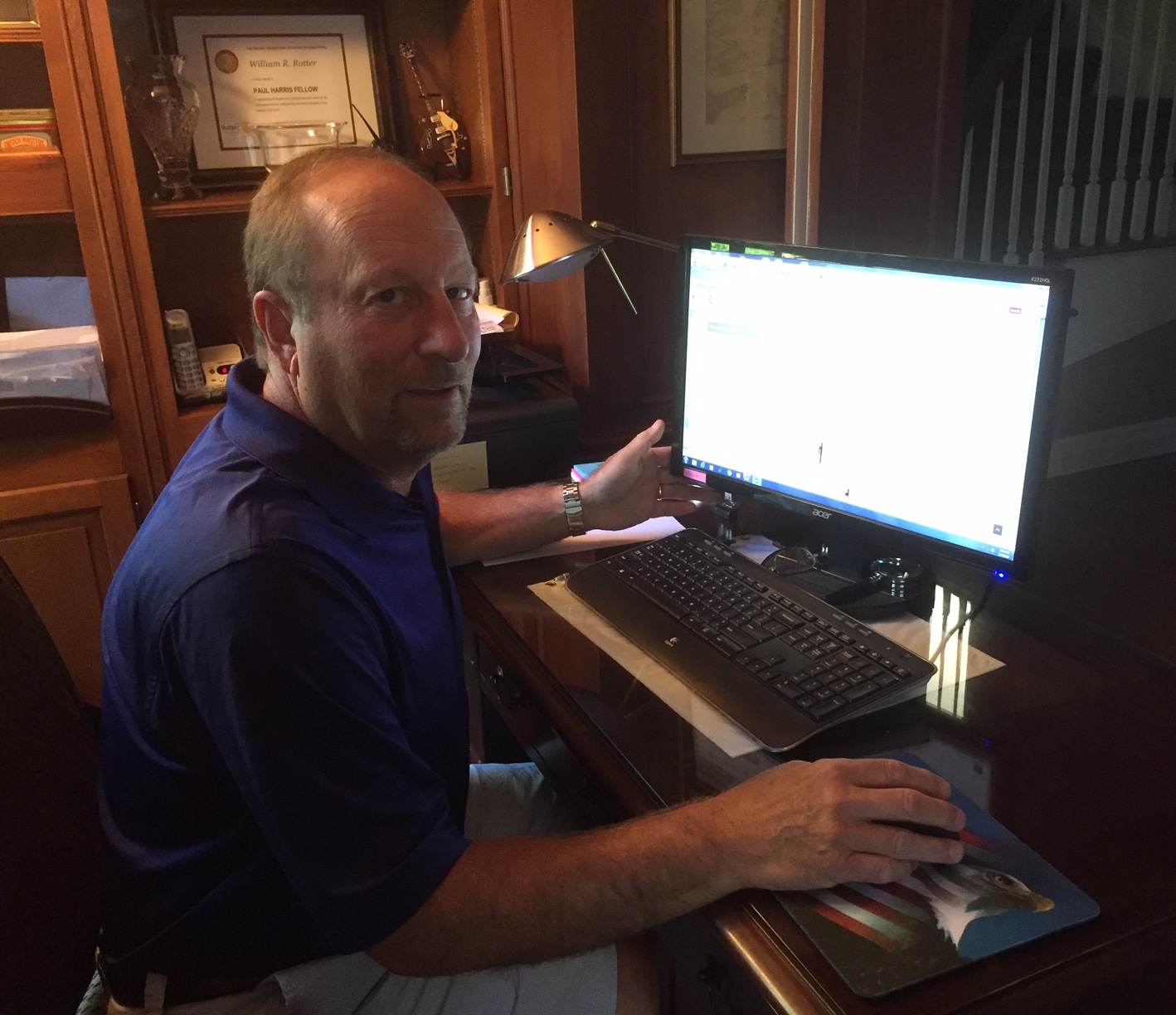 This website can be beneficial for so many people that are either diagnosed with cancer or family members that have a history of cancers.  Knowing what I have learned since my diagnosis I can only imagine my outcome not having had knowledge of my BRCA2 genetic mutation.  Like most men, I felt a lump in my breast but ignored it making the assumption it would just go away on its own.  My choice to wait, that delayed my  diagnosis and treatment may have been responsible for my cancer to spread by the time I finally met with my doctor.