Only weeks after I completed all of my treatments for breast cancer in the fall of 2014, my wife and I decided to get a dog to replace the one we had to put down the previous April for medical reasons. We had always had dogs in our family and we felt the void of not having one.  We decided on a rescue dog and not a puppy as we both worked and knew it would be difficult to raise a puppy with our work schedules.
We learned about a shelter within an hour of where we lived that placed only rescue dogs. One October Saturday afternoon we drove to the shelter to start our search of a new family pet.  As we entered, we were among another 20-25 others with a similar plan. We also noticed approximately 25 dogs, some running around the facility while others were in their cages with the cage doors open. Within minutes of entering the shelter, a rather large, shaggy long-haired dog left his cage and approached us and immediately sat down in front of me and stared.  I reached down to pet him and that is where our new friendship was formed.  He was very docile, did not jump and never barked or became overly excited.  He just wanted to be petted and wanted our undivided attention as much as to say look no further, I'm the one you want.
This lasted probably 20 minutes before the owner of the shelter approached us and asked if we had any questions. We asked what the story was with this very friendly guy and she proceeded to inform us that the dog had recently arrived from Alabama. He was around five years old and his name was Shaggy. She went on to tell us its previous owner was diagnosed with an advanced stage of cancer and was required to move to an assisted living facility forcing her to give up her dog.  This immediately sent a chill down my spine along with the rapid onset of goose bumps. How did this dog pick me out from all the other people there? Could he sense I had cancer? What do dogs know that we don't?
My wife and I decided that Shaggy was the dog we wanted to adopt but a name change was definitely in order.  A week or two later we had an interview to determine if we would be suitable for the adoption.  Thankfully we passed and were proud to have been chosen to rescue Shaggy. A few weeks went by before we were able to pick him up so during that time we tried to determine as close as possible his breed.  We were able to determine he mostly appeared to be a bearded collie which had a Scottish heritage dating back to the fifteenth century and bred for herding sheep. We looked for names of dogs from Scotland and one name kept appearing. 
We picked up our new friend, Shaggy who soon became Farley, and I knew teaching him his new name would become easy.  At feeding time we would call him Farley and within days he caught on and responded to his new name.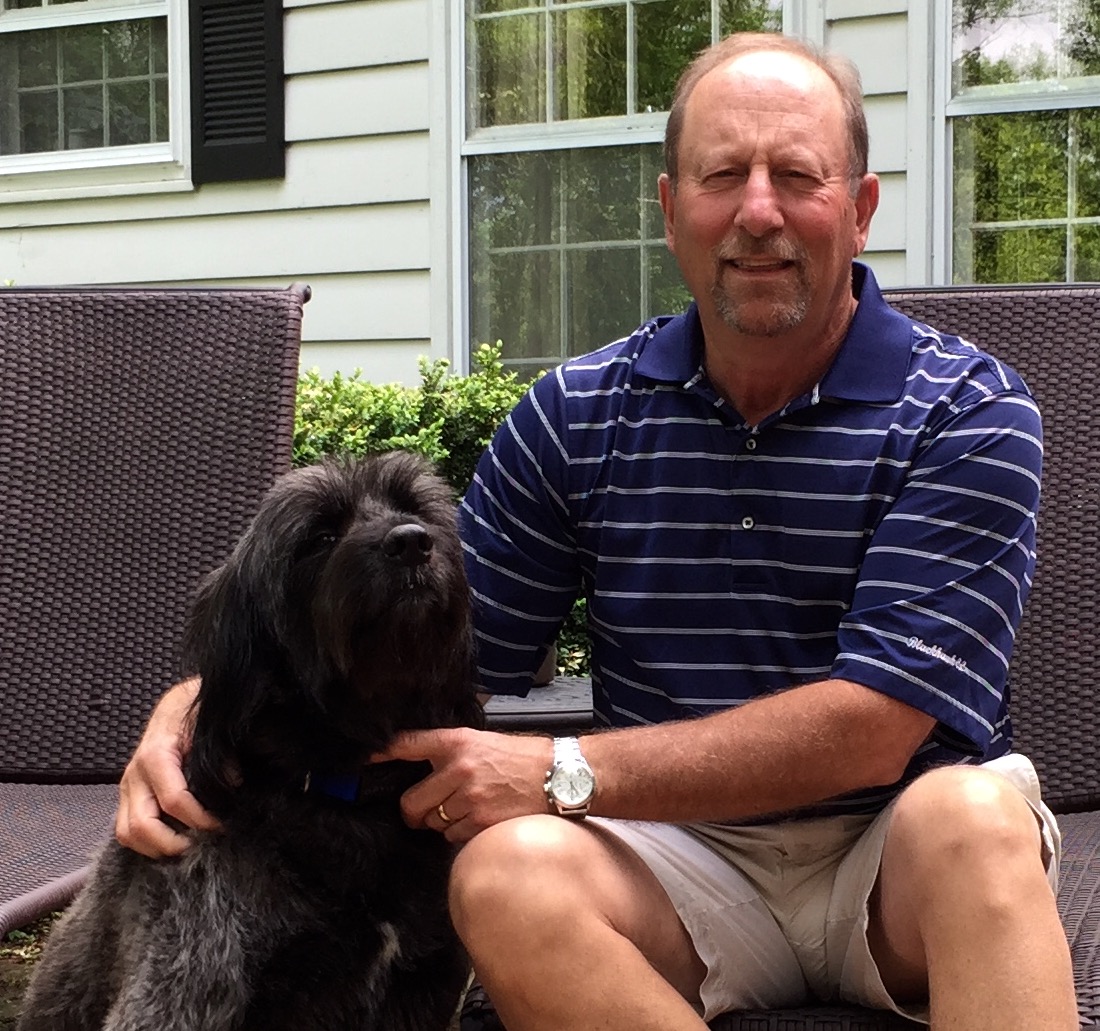 Farley adapted quickly to his new surroundings and rapidly became this man's best friend. I often took him to my office where everyone loved having him around. As I write this, Farley is lying at my feet and I somehow believe he knows I am telling his story. When you really think about it, dogs smell like we see.  We walk into a room and see the room, while a dog walks into a room and smells the room.  We know that dogs can be trained to sniff out narcotics, missing persons, and weapons so why not diseases such as cancer. In my mind it was no coincidence that Farley found me through my scent of cancer.
Farley doesn't bark much and it's not like I would know what he is saying if he did, but when he does bark, my best friend from Alabama does have a slight southern accent.