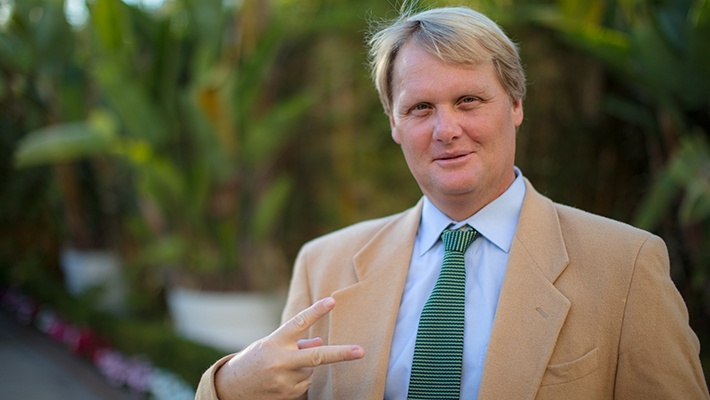 Ambry President Charles Dunlop received the Celebration of Life Award at this year's American Cancer Society's Celebration of Life gala on Saturday, September 24th at the Fairmont Hotel in Newport Beach, California. As one of two recognized individuals, Mr. Dunlop was recognized as the 2016 Corporate Honoree along with Dr. Leonard Sender, Medical Director of the Hyundai Cancer Institute at CHOC Children's, as the 2016 Medical Honoree.
The event featured a fundraiser for research efforts and will support a wide variety of services for patients in Orange County that fulfill the  American Cancer Society's mission "to fight back against cancer, find cures and save lives by helping people get well and stay healthy."
In 2013, after entering the genetic testing market for BRCA1/2 gene mutations and subsequently halting a patent infringement lawsuit brought on by a competitor in 2014, Mr. Dunlop learned he had advanced prostate cancer. His diagnosis reinforced Ambry's mission to transform human health through scientific collaboration and spurred the creation of the big data release project AmbryShare.
AmbryShare is the company's commitment to sequence and share aggregate, anonymized genomic data from patients with diseases such as hereditary cancer. It is the realization of Mr. Dunlop's dream to understand human disease and makes Ambry's contributions towards research and development one of the company's top priories.
This September, in honor of Prostate Cancer Awareness month, Ambry launched a hereditary prostate cancer panel, called ProstateNext in the hope of helping clinicians across the country and around the world better diagnose and treat patients. This new panel tests 14 genes associated with high and moderate risk prostate cancer in addition to male breast cancer and other cancers. Read more about the test here.