Cancer is an equal opportunity disease: It affects people regardless of age, gender, socioeconomic background or race. One day, you may be walking along, seemingly healthy as a horse and the next day—you're diagnosed with cancer. Your outlook may be bleak; it might be optimistic. Either way, as the person diagnosed, it's a feeling of being out of control. As a loved one of someone just diagnosed, you feel completely out of control. What to do? Interview a variety of doctors, get a treatment plan together and find a community center that can help out.
The Cancer Wellness Center in Northbrook, IL was my beacon of light in a long, dark tunnel of advanced ovarian cancer. Physicians' lectures about the latest therapies, nutritional information sessions, massage, reiki, acupuncture, facials, yoga, counseling and cranio-sacral include just some of the diverse services that were available.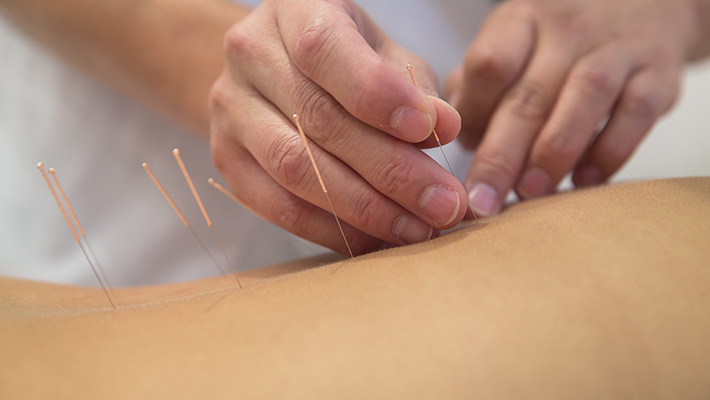 All. For. Free.
That's right, in the world of complicated health insurance and a cancer patient's potential for extensive hospital bills, a resource center that provides cancer patients and their loved ones with healing services—free of charge—is a tremendous gift that I was lucky enough to be able to access.
Although many were new to me, I took advantage of most of the available offerings: I was open to trying anything that could help aid my recovery. All of these services felt relaxing, helpful and especially, empowering. Each appointment felt like I was taking the disease into my own hands and doing something about it: It felt like I had some control over a disease with seemingly endless power.
"I would think a cancer center like this might be depressing? Negative? Are participants down in the dumps?" On the contrary, people were friendly and authentic and it always felt easy to be there. I felt welcomed and appreciated. Understood. It was comforting to be bald and not have people stare. It was nice to be in a place where you could smile if you felt like it… or not.
After a long road of 12 rounds of chemotherapy, extensive surgery and then another 12 rounds of chemo, the process to get re-acclimated to "normal" was a difficult one for me and my husband. We struggled with mundane conversations when comparatively it felt like we were fighting just to survive. It was a difficult transition and we needed help. Enter the Cancer Wellness Center, once again. Our counseling sessions were critical to the next phase of recovery and our therapy continued well past my last chemotherapy cocktail.
I credit my amazing team of doctors, my thorough treatment plan and most certainly, the Cancer Wellness Center for my 4.5 years of being cancer-free. Let your healthcare providers know you'll be seeking additional care, do the research and uncover whether you too have a community resource if you or a loved one has recently been diagnosed—and let the healing—physical, emotional and spiritual—begin!