Editor's Note: At a time when we might consider the year ahead, we thought it helpful to re-post this entry from Theresa Smith, patient advocate, who offered her "next steps" after learning at age 45 that she carried a BRCA2 mutation.
Sharing the news about my genetic test results with my immediate family was tough. I'll offer some thoughts here based on my experience, but you'll know what works best for you. The adult conversations I had ended up with me being asked a lot of questions, and I didn't even yet know the answers. If this happens to you, you could consider sending adult family members and friends to this website, so they have a trustworthy resource for the medical information about BRCA1 and BRCA2 mutations.
The supportive, emotional conversations were the ones I wanted to be having with my family and you might, too. Telling your children, if you have any, may be trickier. We're dealing with many different ages, personalities, and levels of understanding when children join the mix. From my experience, though, having a "group conversation" is challenging. When they are in a "pack," each child may act their "role." Using my family as an example, the oldest may act tough, while the youngest could be confused or emotional. But if you allow for a one-on-one conversation, it may allow the person listening to you to be more real, since they can be themselves and ask you questions.
I took each one of my children separately, alone, and in a quiet place to talk. I wanted to explain what was happening with me to them in terms they could understand. Less information may be better, such as letting them know, "I'm going to be all right." And they may keep coming up with all kinds of questions as time moves forward, but don't worry – you will know what to say to make them feel safe. You know your child better than anyone, so you will be able to best figure out how to answer their questions in terms they can understand and emotionally handle their reactions.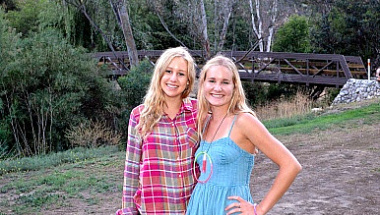 While you are working on telling your family, don't forget to take care of yourself. You will need to see a bunch of different doctors and possibly to have some tests. Some of you may be reluctant to do this, while others may have already made all your appointments (you know who you are!). Just remember, you are in the information-gathering stage of your journey. The options will be different for everyone. Breast cancer specialists usually consider things like your age, if you have had children already or if you want to have them, if you have started menopause (what stage are you currently) and your personal and family medical history. Your medical assessment and any recommendations for screening and prevention will be very specific to you. You may or may not have to make any decisions yet, but you should have as much information as possible to make informed decisions for yourself and for your family. So make those appointments and go have some tests. It all takes time and may not be the most fun you've had, but don't put it off! Pick up your phone right now, and get it on your calendar. This website has a page of helpful "next steps" resources, so check those out as well.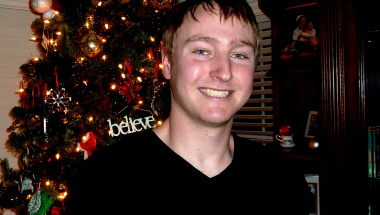 This may all be overwhelming for you, and that's okay. I was 45 years old when I was diagnosed with my BRCA2 mutation. I had three children already, so my situation was very different than my younger cousins, for example, or my own girls. Just remember, you are getting all of the information to make the right decision for you and your family. And you are doing great – keep going, and you will make it through to a place of peace. I did.