Editor's Note: We are re-posting this entry by Tameron Harvell, a registered nurse practitioner, to raise the profile of "survivor's guilt" – an issue that can be particularly challenging during the holidays.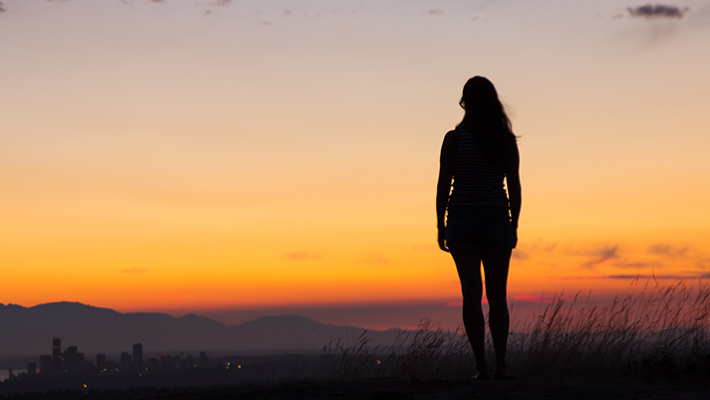 You've just received your cancer genetic testing results and no mutation was found! What a relief to know that your risk for cancer is no greater than that of the average population. Then you look over at your sister who has been told that she does carry a mutation, which significantly increases her lifetime risk for cancer. She is faced with many questions about her medical care that do not have easy answers, along with knowing that her children have a 50% chance of inheriting the mutation from her (while your children are not at risk of inheriting the mutation at all). So maybe now it is no longer just relief that you are feeling... but also sadness and fear for your sister, anger at the injustice of the situation, and maybe even guilt that the haphazardness of life dealt you the better hand.
What you are experiencing is called "survivor's guilt," and it is a well-known phenomenon that family members who test negative for a gene mutation in the family may feel. Survivor's guilt is also common among those who have survived traumatic events – war, natural disasters, accidents, and long-term illness. For someone who has had genetic testing that is negative for a known family mutation, you survived the potential of dealing with the trauma associated with a hereditarycancer diagnosis,  while others in your family did not. But despite this, there are real symptoms associated with survivor guilt – these may include anxiety, depression, insomnia, and social isolation, to name a few.
Survivor's guilt is sometimes referred to as "imagined guilt" – the feeling of guilt is real, but the foundation of it is imagined. Keeping in mind that the foundation is imagined, it is important that you understand that there is nothing you or your family member did or didn't do to affect your genetic test results. It is completely due to random chance, and no one has control over the process. Coping with survivor's guilt can start with recognizing and accepting that your feelings of relief for your negative mutation status, as well as those of anger or sadness for those in your family who tested positive, are completely normal and appropriate. Journaling, participating in a support group, or talking with a therapist may help you to process those feelings and understand that the perspective that, while the feelings are real, the guilt you are feeling is misplaced.
Some people take those negative feelings and turn them into positive actions, such as becoming an advocate for a particular cause or using them to reassess their life and focus in on a particular purpose. One word of caution, though: If your outreach, caregiving, or new life direction does not allow you to take care of yourself (such as good health habits, maintaining your own screening appointments, etc.) you may be punishing yourself for your "good luck," rather than finding a positive outlet for your guilt.
The holidays can be a particularly challenging time for anyone experiencing survivor's guilt, but staying in touch with others can help. If you find out that your depression, anxiety and/or anger are not improving or getting worse, or if you have feelings of wanting to harm yourself, please seek out help from your healthcare provider. There are things that can make a difference and improve things for you. Not everyone who receives a negative genetic test result will experience survivor's guilt; however, for those who do, the good news is that most cases of it will improve over time.
Helpful Resource
CancerCare: Provide free in-person or phone counseling with an oncology social worker to anyone in the U.S. Visit their website here, call them at 1-800-813-HOPE (4673), or email them at info@cancercare.org.