I am, appropriately, finishing this post on Family Health History Day (the fourth Thursday in November, formerly known as Thanksgiving in the U.S.). The holidays are traditionally a time to get together with family, and what better time to focus on the importance of the health history? In this spirit, I thought we could focus on how a discussion of your family history of cancer can decrease cancer risk for you and your family, using my medical perspective.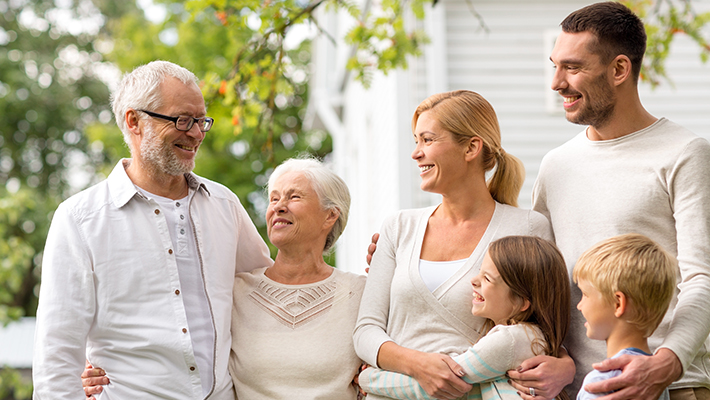 So… here are 3 suggestions:
1. Know the History of Cancer in Your Family
For many cancers, including colorectal and breast cancer, a family history of the disease is an important risk factor. I will use colorectal cancer (conveniently, it is the one that I know something about) as the example throughout to illustrate the importance of knowing your family's history of cancer:
Consider this: The average person's lifetime risk to develop colorectal cancer (CRC) is about 5.5%. 
If you have a single first-degree relative (FDR – a parent, sibling or child) with CRC, your risk is increased about 1.5- to 2-fold
If you have an FDR with CRC diagnosed under the age of 50, or if you have 2 FDRs with CRC, the risk increases to 3-4 fold
If you have more than 2 FDRs with CRC, the risk increases to 8-fold
As you can see, family history is a major risk factor for CRC. Although you cannot change your cancer family history, you can use the information found in your family's health history to decrease your CRC risks and the risks in your family members. You can do this by getting appropriate medical screening for CRC.
2. Start Conversations Early with Your Doctor about Screening
CRC screening recommendations are made based on family history. CRC screening is recommended to start at age 50 for "average risk" Americans.  However, it is very important to begin a discussion of CRC well before age 50 for two major reasons: 
Many people with a family history of CRC should start screening at age 40 or even earlier, and
CRC screening rates in the 50-60 year old "average risk" population is much lower than that in those above 60; it might take several reminders to ensure on-time screening for these individuals.  
I recommend that everyone begin a discussion with their primary care professional (PCP) about CRC screening by age 40 or earlier (I make the same recommendations for PCPs).
Having said this, it is particularly important for people who have a family history of CRC to talk with their PCP about their family history and about CRC screening well before age 40; many family members should start CRC screening by age 40, or 10 years younger than the earliest CRC diagnosis in the family.
It is wise to discuss your cancer family history at your first visit with your PCP (or at your next visit, if not already done), and whenever there is a change in your cancer family history. 
3. Know Your History of Colon Polyps and Share it with Your Family 
Several hereditary colon cancer syndromes involve multiple polyps of the colon. Individuals with familial adenomatouspolyposis (FAP) typically have hundreds to thousands of colon adenomas. Having more than 20 lifetime adenomas usually warrants a workup for a hereditary polyposis syndrome. Since many patients don't know what types of polyps were removed, I typically evaluate individuals who have a history of more than 20 colon polyps. 
In addition, some sporadic colon adenomas are actually markers of an increased risk of CRC in the family. The magnitude of the risk can be about the same as having an FDR with CRC (see above) and screening recommendations are similar to those for people with an FDR with CRC.
If you have had colon polyps removed, it is important to ask your endoscopist what type and how many polyps were found, and specifically if you had any advanced adenomas.  If you have had advanced adenomas, it is important to share that information with your family so that they can discuss it with their PCP.  
Knowing your family history of CRC and colon adenomas could save your life and that of your family members – what better time to do it than around the holidays? 
Happy Holidays and beyond