Today is Thanksgiving in the U.S., and many of you will be spending a lot of time with your family – this is a stellar time to discuss collecting your family's medical history. Multiple generations are usually present at holiday gatherings and the elders can be great sources of information about your family's medical history. Recognizing this, U.S. Surgeon General declared Thanksgiving National Family History Day in 2004 to help spread awareness about this important issue. Gathering this type of information could save your life and the lives of others in your family.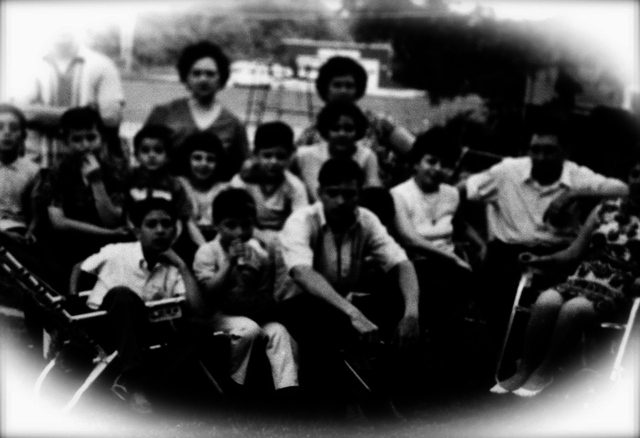 A family medical history is a record of health information about you and your family, which genetic counselor Emily Dalton discussed in her recent post. This family history ideally includes details about three generations of relatives, including children, brothers and sisters, parents, aunts and uncles, nieces and nephews, grandparents, and cousins. This can help identify people with a higher-than-usual chance of having common disorders, such as heart disease, high blood pressure, stroke, hereditary cancers, and diabetes. Acquiring this information may help you and others to take steps to reduce your risk.
When you're gathering with your family, ask them about family members who have died, what they died from, and at what age. If someone had cancer, try and find out at what age they were diagnosed with cancer, and the primary (original) site of the cancer. Be sure to ask lots of questions about both sides of your family. Hereditary cancer syndromes, such as hereditary breast ovarian cancer caused by BRCA1/2 gene mutations, are not found only in women – men carry these mutations, too. BRCA1/2 mutations in men not only increase their risk for breast cancer but for other cancers, as well.
If you're lacking information within your family tree, documents such as obituaries and death certificates can help you fill in the gaps. Try to keep this information up-to-date and share it with your other family members and your healthcare professional regularly. Every bit of information helps, even if it's not complete.
Families share many factors in common – such as genes, environment, and lifestyle – that in turn may give clues to your healthcare professional about medical issues that may run in your family. By noticing patterns of medical issues among relatives, your doctor and/or certified genetic counselor can determine whether you, your family members, or future generations may be at an increased risk of developing a particular condition.
If you are at increased risk for certain cancers, especially those related to a hereditary cancer syndrome, your healthcare professional should recommend that you see a certified genetic counselor to discuss the possibility of genetic testing. If you do test positive for a hereditary cancer syndrome, meticulous, frequent screening, along with risk-reducing surgeries and adopting a healthier lifestyle may help lower your chances of developing many diseases and illnesses. Each has its pros and cons and needs a discussion before you make a decision.
Even if you know you have a hereditary cancer syndrome, your family medical history information may be very helpful to you, your children, your grandchildren, and to the healthcare professionals caring for you. You may also gain insight into other medical issues, which could affect your family.
Need help to get started? Here are some free online tools you can use to help gather your family's medical history (click for more details):
It can sometimes be awkward to bring up medical issues with family members, but it's worth it. Please be sure to share what you learn with other members of your family too, so that they can provide their doctors with this vital and potentially life-saving information.
Happy Holidays!