Editor's Note: We are re-posting this entry by Emily Dalton, a certified genetic counselor, as National Family History Day approaches next week. Check back here to get tips from a patient advocate about collecting your family's medical history.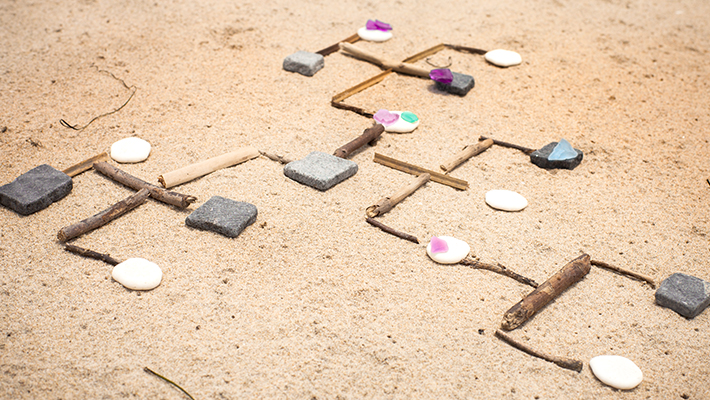 We've all heard that genetics plays a big role in the development of cancer, including your unique genetics, changes acquired over your lifetime, as well as the genetics of what may be running in your family. Family history is one of the most important tools that genetic counselors and other healthcare providers use when estimating your lifetime risk(s) to develop cancer – but we also understand the difficulty in obtaining an accurate family history, as patient advocate Dave Dubin highlighted in his earlier blog post. Sometimes it's impossible to determine exactly what type of cancer caused your great aunt Martha's death at a young age 50 years ago, especially if medical records aren't available or detailed. In that case, the best you can do is to find out as much information as possible about your family history.  
Your family history is valuable because it guides your genetic counselor's thought process and helps direct them towards one hereditary cancer condition, gene, or group of genes, when discussing genetic testing options for you. Additionally, genetic testing may not be informative in all families – some families may look very suspicious for hereditary cancer, but the genetic testing will be negative (or not find a gene mutation) . In these families, the cancer history is particularly important in guiding future cancer screening, because healthcare providers will base recommendations off what cancers are actually in the family. For example, let's say you have a very strong family history of colon cancer diagnosed in your relatives at younger ages, but your genetic testing comes back negative. Chances are you will still be followed more closely, and maybe more often, with colonoscopies and you may also start screening for colon cancer at a younger than average age.
As Thanksgiving approaches and your family gathers, what do you need to ask about when piecing together your family history? Here are some things to know:
Genetic counselors will usually take a complete family tree (pedigree) including three generations of family members
Ask about your biological brothers, sisters, parents, aunts, uncles, grandparents, and cousins on both sides of your family (as much as possible)
If you can, ask about whether your family members had any history of cancer, what type, how old they were when diagnosed, how old they were when they died, and what their ultimate cause of death was 
You can use the online tool found on this website to begin putting your family's medical history together as well.
Every family is different, and genetic counselors have likely seen everything from someone with 10 aunts and uncles and 50 cousins, to those who are adopted with literally no information on their biological family, to anywhere in between. We also understand that cancer is a sensitive topic, especially in older generations, where it may not always be a comfortable subject to discuss. Hopefully, the efforts of advocates like Dave and Theresa Smith will change this trend and encourage more open discussion and sharing about such an important issue. 
In the meantime, do the best you can with the information you have, and your genetic counselor and other healthcare providers will do the same!