"Superhero." Has a nice ring to it, doesn't it? Flattering, obviously. As someone who has survived multiple cancers, still plays and coaches soccer, had his colonoscopy footage used on national television, and does a lot of public work, I've been given a few titles. One of them is superhero. Thanks. But I worry that people, especially others going through cancer, want more from me (and others) than can be delivered.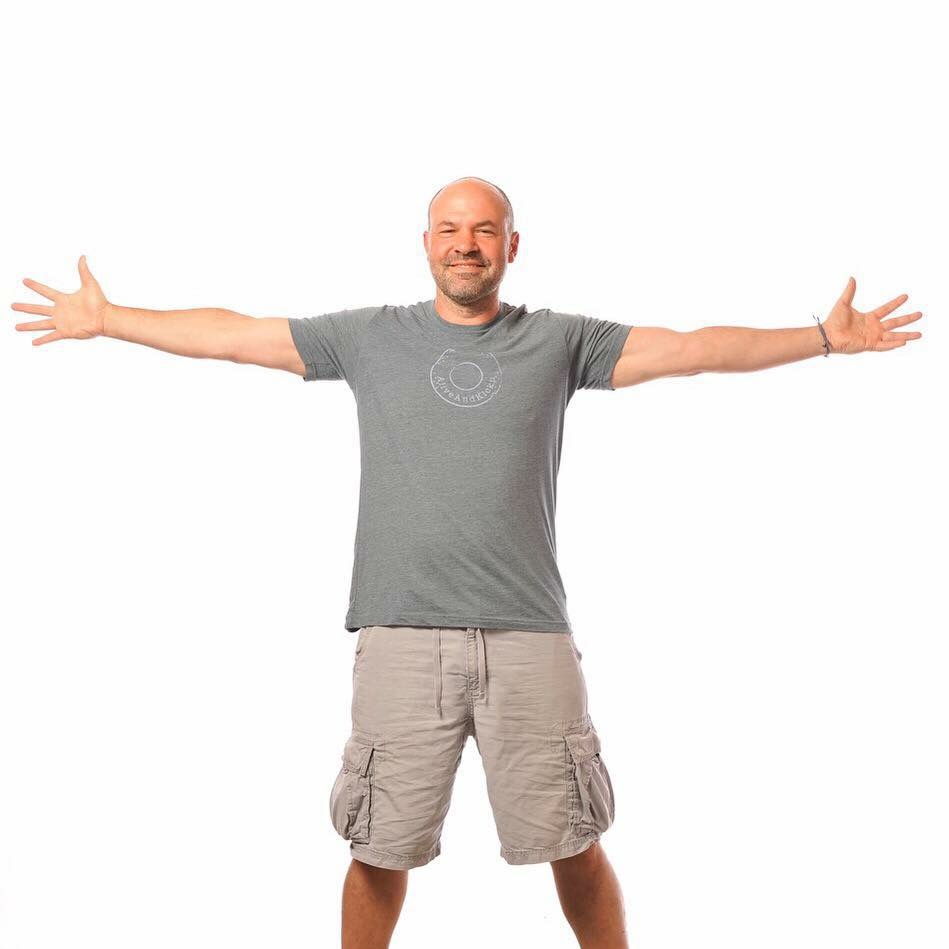 I see people die every day. It's a matter of math and time. What happens to the expectations when the outcome isn't what you hoped for? Do you throw away the capes or do you hold onto them? I won't last forever. I've had two colon tumors, a kidney tumor, two bleeding ulcers, surgery for both rotator cuffs and both ACLs, a hernia repair and even arthritis! I'm single-handedly keeping the U.S. economy going with each surgery. If "Captain Duct Tape" was a superhero name, I would consider it. 
It's important for me to be very careful about what I say, what terms I use, and how I position myself. There's a lot I feel fortunate about. I smile more than I scowl, although I'm known for the dreaded "Dubin scowl gene" (also handed down through the generations). I tell a truthful, yet uplifting story and use plenty of pictures. I've had the good fortune of having a beautiful and caring family. I've been able to make a decent living in professions where I can make a difference and be appreciated. I've had the wherewithal to spend time with my kids, coach them, and watch them grow. I care more about those around me than myself. I've traveled enough to appreciate the enormity of our planet.
I also consider myself fortunate that I'm a "guy" who actually talks about "stuff." As a (former) athlete, I can talk about my health, hereditary cancer, or many other things from a guy's perspective. I've been there, and I have three boys. My scars aren't necessarily a badge of courage, but I'm comfortable talking about the medical screening I receive to keep me above ground. This can put men at ease, as opposed to the more common guy mentality of tuning out what we don't always want, or are ready, to hear.    
In life, especially when you're dealing with cancer, you have a limited timeframe to work with – and what you do with it is your decision. One person might get angry. Someone else might say they're lucky to have gotten cancer. Others might jump out of airplanes or climb mountains, while others retreat into themselves. I've made the decision to put myself out there with whatever I've got; I don't know any other way. It's not meant to be anything more than me being me.
There's no "right" answer about what to do if you're called a superhero. If my message resonates with others facing cancer, depression, an injury or a men's health issue during this month of Movember, then I'm comfortable in the role. If it comes across as showmanship, it's unintentional. But if I do need to be given a superhero identity, call me "AliveAndKickn" and design me a flattering suit. I don't do well in spandex.    
"There goes my hero
Watch him as he goes
There goes my hero
He's ordinary"
From "My Hero" by Foo Fighters