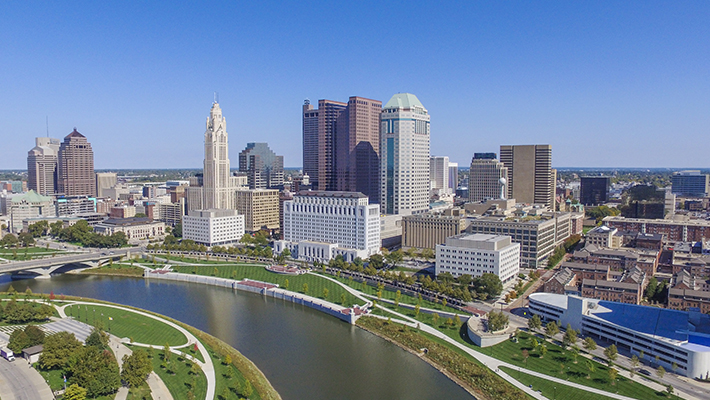 August is quickly wrapping up and all of us at Ambry are preparing for the 36th Annual National Society of Genetic Counselors (NSGC) Conference. We are excited to present new research, participate in panels, and display posters – all focused on the importance of evidence-based, quality genetic testing.
The Annual NSGC Conference serves as a resource for genetic counselors from all across the country to learn about advances in the genetics and genetic testing fields. Ambry has enthusiastically participated at NSGC for the last 10 consecutive years to present research and provide genetic counselors with quality test results to better guide their practice.
For this year's NSGC Conference, Ambry will participate in two platform presentations, four invited sessions and 15 research posters.
Our first platform presentation, "Phenotype and Colorectal Cancer Risk in APC I1307K Homozygotes" reports the largest cohort of APC1307K homozygotes to date. Our second platform presentation, "Up-Front vs. Post-Reporting Parental Co-Segregation Analysis: Is One Approach Superior?" will examine a VUS reduction rate of 39% in post-reporting analysis – double the rate of VUS reduction from up-front analysis.
One of our invited sessions, "What's Loss Got to do With It? Working with Grief as a Genetic Counselor" explores models of grief theory to help counselors manage this difficult aspect of their profession. We collaborated with Stanford for our session entitled "Navigating Variant Interpretation Differences in Cardiovascular Genetics: emerging data and perspectives from clinicians and laboratories," which will provide genetic counselors guidance on how to address discrepancies between laboratory interpretations for variants in their practice.
Ambry scientists have created 15 posters to display, exhibiting research that impacts numerous areas of genetics. One of our posters, "Multi-gene Panel Testing for Prostate Cancer: What Have We Learned So Far?" reports that hereditary prostate cancer is underutilized in comparison to hereditary breast cancer testing, and identified HOXB13 in 17% of positive patients.
Once you have viewed the research results of our panels, we invite you to stop by our booth (#401) and view our evidence-based testing in action. Guests can take a virtual drone tour of our 60,000 square foot, state-of-the-art Super Lab where we perform all of our testing.
As NSGC only comes once a year, we plan to make the most out of our time there. Once the sun goes down, Ambry will not be sleeping – we will be talking about genetic testing all night long. Our 7th Annual Genetic Counselor Appreciation Party will be held on Wednesday evening and a dinner session, "Applying Somatic/Germline Testing for Lynch Syndrome" will be held on Thursday evening.
Our GC Appreciation Party is one of our favorite NSGC traditions, as it gives us an opportunity to show genetic counselors how important they are to us and the genetics field. We could not further our mission to understand all human disease without genetic counselors, and their impact on patients' lives cannot be understated; they serve as a crucial liaison between labs like us and the patients affected by our research and tests. The goal of our participation in NSGC is to advance the field of genetic counseling. We look forward to attending this year.
If you cannot make it to Columbus for this year's NSGC, please follow along on our social media! Check out a full summary of our events here, and abstracts of our research here.