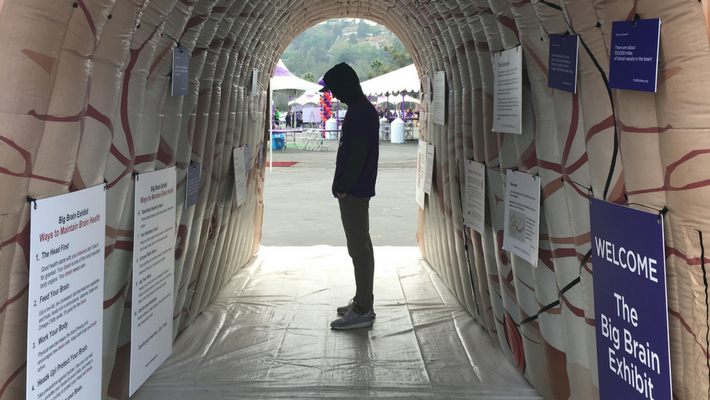 At Ambry, "Finding Answers" is at the core of what we do.  We know patients and clinicians depend on us to find answers that help them better understand diseases, and improve outcomes.  
2017 has been a busy and productive year for Ambry.  In particular, using Ambry's clinical exome test, ExomeNext, we have been successful in identifying many new disease-causing genetic mutations.    Working with leading scientists and clinicians, Ambry has been able to help identify the genetic causes of many mysterious disorders.   We are excited to share with you the novel gene-diseases associations we have discovered and their associated publications in the table below. 
We also want to give a special thank you to the patients, scientists and clinicians who have participated in these studies.  Ambry could not have made these new advances without their courage and commitment. 
As we look forward to 2018, we look forward to serving the patients and families that depend on us for answers.  
Novel Disease Identified
Gene(s) Responsible
Resulting Biological Dysfunction
Clinical Impact
Publication

Developmental disability with hypotonia and gait ataxia

DOCK3

Dysfunction cytoskeleton organization.

New syndrome described

Epileptic encephalopathy 

SCN8A

Dysfunction in voltage-gated sodium channel

Identified new variants in an alternative isoform

Encephalopathies with infantile/childhood onset epilepsies

SCN2A

Dysfunction in voltage-gated sodium channel

Supports correlation between response to sodium channel
treatment with patient age of disease onset

GRIN2B-associated encephalopathy 

GRIN2B

Dysfunction in neuronal communication 

Identified additional symptoms of the disease not previously attributed to mutation

YY1-associated haploinsufficiency syndrome

YY1

Dysregulation of key transcriptional regulators

New syndrome described

Mitochondriopathy with optic atrophy

FDXR

Dysfunction in ferredoxin NADP reductase activity

New syndrome described

DHX30-associated neurodevelopmental syndrome

DHX30

Dysregulation in translational control

New syndrome described

PPP3CA-associated
early-onset epilepsy  

PPP3CA

Dysfunction in neuronal communication

New syndrome described

Severe infantile onset
leukoencephalopathy

WARS2

Loss of mitochondrial protein production

New syndrome described

SPTAN1-associated neuropathology

SPTAN1

Dysfunction cytoskeleton organization.

Comprehensive delineation of SPTAN1-assoicated phenotype

DNM1-associated encephalopathy

DNM1

Dysfunction in neuronal communication

Further delineation of phenotype

SETD5-associated developmental delay syndrome

SETD5

Dysfunction in transcriptional control

Further delineation of phenotype

FOXG1 syndrome

FOXG1

Loss of function leads to dysfunction in brain development

Further delineation of phenotype

BPTF-related neurodevelopmental syndrome

BPTF

Dysregulation in transcriptional control

New syndrome described

Neurodegenerative disorder

UBTF

Dysregulation in transcriptional control

New syndrome described

IQSEC2-associated intellectual disability syndrome

IQSEC2

Dysregulation in cytoskeletal and neuronal communication

Further delineation of phenotype

Intellectual disability with or without seizures and gait abnormalities

GRIA4

Dysfunction in neuronal communication

New syndrome described